Military Leaders Request $30 Billion Budget Increase
They want to end the 2011 sequestration that caps defense spending.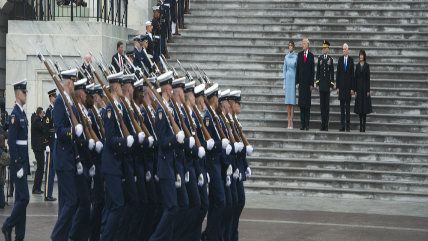 (Air Force Staff Sgt. Sean Martin / Wikimedia Commons)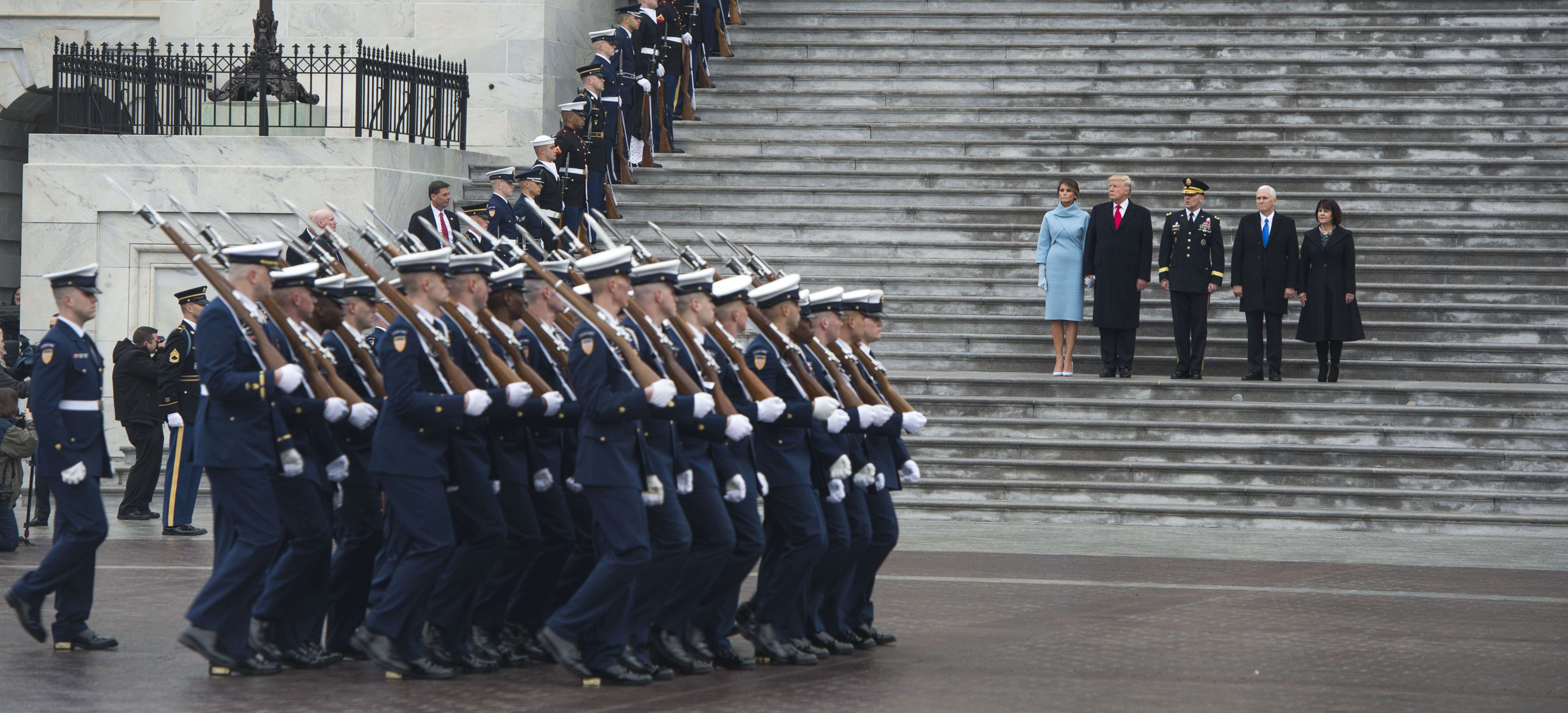 The U.S. military is requesting over $30 billion to improve combat readiness and to stay ahead of "near-peer competitors," says the Associated Press. A panel of four-star officers, one from each branch, testified today before the House Armed Services Committee and claimed that mandatory caps on defense spending are crippling the military's ability to respond to threats across the globe.
According to the AP report, Adm. William Moran, the Navy's vice chief of operations, claimed that more than half of all naval aircraft can't fly due to maintenance problems and a lack of spare parts. Gen. Daniel Allyn, the Army's vice chief of staff, claimed that "only three of the Army's more than 50 brigade combat teams have all the troops, training, and equipment needed to fight at a moment's notice."
The Army is requesting $8.2 billion, the Navy wants $12 billion, the Marines are seeking $4.2 billion, and the Air Force is looking for $6.2 billion.
During Obama's first term, you may recall, the 2011 Budget Control Act (BCA) resulted in "sequestration," or a series of automatic budget caps, after a committee of legislators failed to agree to a deficit-reduction package. As the Center for Strategic and International Studies noted, "For defense, the budget caps represent a reduction of roughly $1 trillion over 10 years compared to what the president had proposed in his [fiscal year] 2012 budget request."
Now, the military is asking Congress to repeal the BCA, and some on Capitol Hill agree. "I think we have a great opportunity to do the right thing for the country," Rep. Mac Thornberry (R–Texas) told the Associated Press "I'm pretty optimistic that it will actually happen."
After the BCA passed in 2011, the defense budget steadily decreased from $705.55 billion in FY 2011 to $589.56 in FY 2015. It started to increase again, hitting $604.45 billion as of FY 2016, and is set to reach $616.98 this fiscal year. If the military gets its way, there will be an additional $30 billion or so tacked on to that.
Republicans like to claim they're the champions of budget cuts, but as Veronique de Rugy pointed out last December here at Reason, when it comes to defense spending, the GOP rarely makes good on its rhetoric. In the '80s, "all the Republican Party was willing to fight for, it seems, was more defense spending and lower taxes, even if the numbers didn't add up in the end," she wrote. "Little has changed today."
President Donald Trump has repeatedly lamented the state of the U.S. military and has made grandiose promises to "rebuild" it through lavish spending. "You've been lacking a little equipment, we're going to load it up," he promised in an address yesterday at U.S. Central Command, according to NBC News. "You're going to get a lot of equipment."
The odds of reduced defense spending under Trump look slim, to say the least.