Appeals Court Declines to Reinstate Trump Travel Ban; Mike Pence to Head Voter Fraud Commission; Tom Brady, Patriots Win Fifth Super Bowl: A.M. Links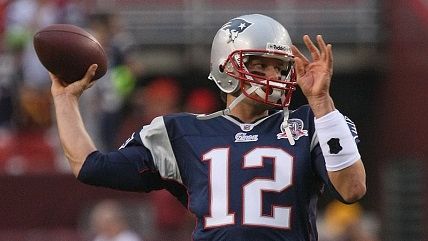 Keith Allison/flickr

President Trump says he'll attend a NATO summit in Brussels scheduled for May. Trump's travel ban, which the Ninth Circuit Court declined to reinstate, could start making its way up to the Supreme Court as early as today. Vice President Mike Pence will lead a commission on voter fraud.

A magistrate judge in Pennsylvania ruled Google must hand over data it holds on foreign servers to the FBI.
The governor of Connecticut wants the New York Islanders to move to Hartford.
Queen Elizabeth II celebrates 65 years on the throne.
The Patriots won the Super Bowl, earning Tom Brady a record-breaking fifth championship ring.
"Did you catch these hidden messages in Lady Gaga's half-time performance?"