Venezuelan Police Arrest Eight Bitcoin Miners in Two Weeks, and the Country's Leading Bitcoin Exchange Suspends Operations
Authorities uncover a warehouse with 11,000 mining computers drawing enough electricity "to power a whole town."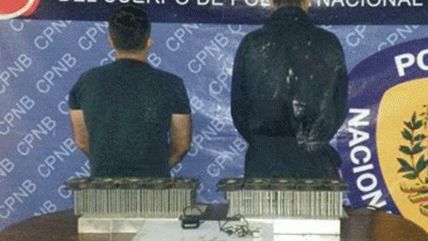 Venezuelan police have arrested eight bitcoin miners in the last two week, and the country's leading bitcoin exchange announced yesterday that it's suspending operations because its bank account was revoked. The recent spate of incidents is causing members of the country's bitcoin community to take new measures to conceal their activities.
Yesterday the Policía Nacional Bolivariana (PNB) announced that two men identified as Adan Erick Tapia Salas, 37, and Edwald Antonio Tapia Salas, 31, were arrested in Caracas. PNB officers caught the two men through the online marketplace MercadoLibre, where they were attempting to sell bitcoin mining equipment. Bitcoin mining and the buying and selling of computer equipment isn't illegal in Venezuela, and it's not clear if the authorities have filed formal charges in the case.
In a separate incident, the PNB raided a warehouse in the city of Valencia last Friday with 11,000 bitcoin mining computers. They arrested Eusebio Gómez Henríquez, 51, and Andrés Alejandro Carrero Martínez, 35, who were accused of cybercrime, financing terrorism, stealing electricity, and exchange fraud.
An official statement linked the two men to a criminal network operating from Polan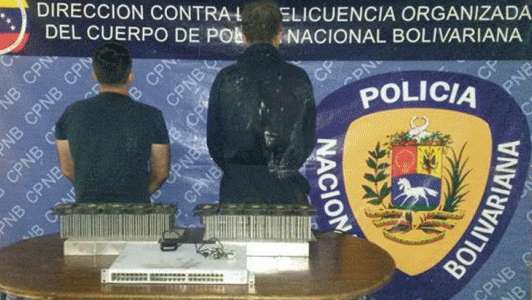 d. As the Venezuelan bitcoin news site CriptoNoticias reports, apparently the basis for this claim is that many of the discovered mining computers were purchased from a Polish seller, who advertised them through the online forum BitcoinTalk in August of 2015.
One of the arrested miners, Andrés Carrero, attended Miami Dade College and worked on and off in commercial real estate sales in the Miami area for over a decade before "disappearing about a year ago," according to the leasing manager at his former company. Carrero also ran a company called North American Merchant Services headquartered in Coral Gables, Florida, which offered foreigners the opportunity to set up mining computers in his operations center in exchange for a revenue split.
In yet another incident, agents from the Cuerpo de Investigaciones Científicas Penales y Criminalisticas (CICPC) arrested four bitcoin miners in the town of Charallave on January 25.
The discovery of the massive mining facility in Valencia is causing a backlash that's making it harder for Venezuelans to exchange bitcoins for local currency. SurBitcoin, the country's leading exchange, announced yesterday that its bank account was being revoked and that users should withdraw their money from the service immediately to avoid losing funds. The company says it expects to be operating again in "approximately two weeks." In the meantime, it encouraged customers to use the peer-to-peer trading site LocalBitcoins.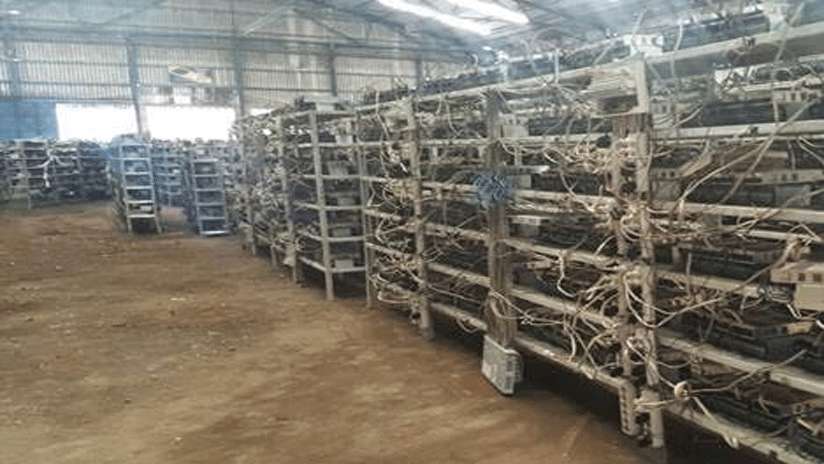 Rodrigo Souza, the founder and CEO of the company that runs SurBitcoin's exchange platform, attributed the temporary closure to the recent arrests in Valencia. "When it was found that there were 11,000 mining computers consuming the energy to power a whole town at a time when there are severe electricity shortages, it triggered a reaction," he said. "We were not contacted by the government, but our bank is revoking our account because it doesn't want to be involved. We are currently reaching out to other banking partners."
Prior to January 25, Venezuela's only known bitcoin-related arrests occurred in March of 2016, when three men were detained in separate incidents by the Servicio Bolivariano de Inteligencia Nacional (SEBIN). (They've all since been released.) With the recent incidents, there are now three separate law enforcement agencies that have arrested bitcoin miners in Venezuela.
Bitcoin is proving to be a potentially life-saving technology in a country experiencing severe shortages of food and medicine. Many Venezuelans are using the internet-based currency to circumvent the country's currency countrols and import essential goods, including groceries and pharmaceuticals. Bitcoin also provides a way for Venezuelans living abroad to send money home to their relatives.
Bitcoin mining, an energy-intensive process in which computers solve complex equations and get rewarded in newly minted currency, is unusually profitable in Venezuela because electricity is heavily subsidized by the socialist government.
As I argued in a January 2017 feature story, bitcoin mining in Venezuela is turning "socialism against itself."
For more on the impact cryptocurrency is having in this crumbling South American nation, read "The Secret, Dangerous World of Venezuelan Bitcoin Mining" from our January 2017 issue.