Trump Visits Dover AFB to Greet Arrival of Body of SEAL Killed in Yemen, Senate Confirms Rex Tillerson, Miami Beach Police Fight for License Plate Readers on State Roads: P.M. Links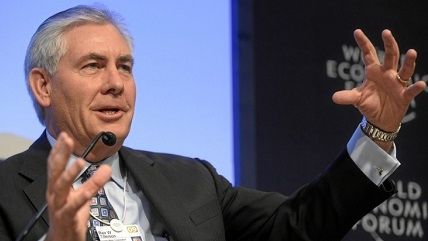 World Economic Forum

President Trump made an unnannounced visit to Dover Air Force Base to greet the body of a Navy SEAL killed in a counter-terrorism operation in Yemen. National Security Advisor said Iran was "on notice" after a ballistic missile test that appeared to be in violation of a United Nations resolution.

The Senate confirmed Rex Tillerson as secretary of state. Sen. Lisa Murkowski (R-Alaska) became the second Republican to say she would vote against the confirmation of Betsy DeVos as education secretary. Democrats say they're not ruling out a filibuster of Supreme Court Justice nominee Neil Gorsuch.
The Federal Reserve said sentiment was "improving," but decided not to raise interest rates.
The civil war in Yemen erased a decade's worth of health gains, according to UNICEF.
Parliament approved a bill to permit Prime Minister Theresa May to trigger Article 50 and begin Brexit negotiations.
A corruption scandal surrounding French presidential frontrunner Francois Fillon forced up French borrowing costs; his primary rival is the National Front's Marine Le Pen.
Former United Nation Secretary General Ban Ki-moon won't run for president of South Korea.
Police in Miami Beach want to install license plate readers on all state roads.