A.M. Links: Trump SCOTUS Nomination Coming Today, Trump Fires Acting Attorney General Sally Yates, Senate Judiciary Committee to Vote on Jeff Sessions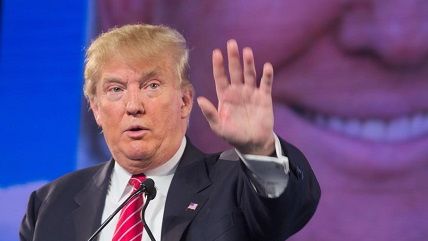 Todd Kranin

President Donald Trump is expected to announce his Supreme Court nominee today.

Acting Attorney General Sally Yates has been fired by President Trump for refusing to defend his executive order on immigration.
The Senate Judiciary Committee is expected to vote today on Jeff Sessions's nomination for attorney general.
An executive order on LGBTQ workplace rights signed by President Barack Obama will still be enforced by President Trump, the White House said today.
"The U.N. Security Council will hold an emergency meeting Tuesday, at the request of the United States, to discuss Iran's latest ballistic missile test."
Follow us on Facebook and Twitter, and don't forget to sign up for Reason's daily updates for more content.