Mike Pence Speaks at March for Life, Photos of Trump Have NOT Been Edited to Make His Hands Look Bigger: P.M. Links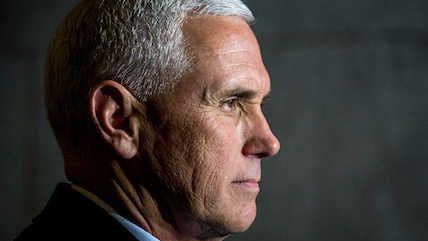 (Marianique Santos/ZUMA Press/Newscom)
Marianique Santos/ZUMA Press/Newscom

Vice President Mike Pence addressed the crowds at the March for Life in Washington, D.C.

Is the White House editing photos of President Trump to make his hands look bigger? Of course not, you morons.
The Atlantic has to correct like absolutely everything in this article about ultrasounds and abortion.
The University of Washington College Republicans published a statement that looked to some like a call for violence. (It's particularly insensitive, given that someone was actually shot at the UW-CR's recent Milo Yiannopoulos event.)
An author found a key witness in the Emmett Till murder case of 1955.