Join Reason's Immigration Conference on January 30 to Discuss the Proper Reform Agenda for President Trump's First 100 Days and Beyond
He is off to a terrible start, but how should he shift course?
With Donald Trump going on a tear today in announcing his executive orders, the future of immigration policy in this country has assumed a new urgency. To take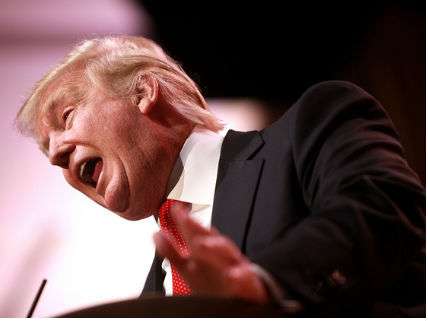 stock of these orders and also offer President Trump more humane ways to achieve his objectives of national security and economic growth that are consistent with freedom and limited government, Reason is assembling a top-notch roster of immigration experts to weigh in on January 30 in Washington, D.C. Editor-in-Chief Katherine Mangu-Ward will kick off the conference with opening remarks and Senior Analyst Shikha Dalmia will discuss the leviathan state President Trump's harsh enforcement approach will require.
Other speakers:
Stuart Anderson, Executive Director of the National Foundation for American Policy
Theresa Cardinal Brown, Director of Immigration Policy at the Bipartisan Policy Center
Linda Chavez, Chairman of the Center for Equal Opportunity
Dan Griswold, Co-Director of the Mercatus Center at George Mason University's Program on the American Economy and Globalization
Tamar Jacoby, President of ImmigrationWorks USA
Tim Kane, Fellow in Immigration Studies at the Hoover Institution at Stanford University
Matthew La Corte, Immigration Policy Analyst at the Niskanen Center
Liz Mair, President of Mair Strategies
Alex Nowrasteh, Immigration Policy Analyst at Cato Institute
Ilya Somin, Professor of Law at George Mason University
What will they discuss?
Panel discussions on how President-elect Donald Trump can most effectively move ahead with Congress on immigration reform; the best policies to deal with undocumented workers already in America; and how immigration policies will impact economic growth.
When?
The event starts at 9:30 am ET on January 30, 2017. Complimentary lunch will be served. The full schedule is here.
Where?
Microsoft Innovation & Policy Center in Washington, DC
To get more details and register, RSVP:
Patrick McMahon
Communications Specialist
Reason Foundation, Reason magazine, Reason.tv
patrick.mcmahon@reason.org