Insane Clown Posse's Juggalos Will March On Washington
ICP's fans say they've been profiled, harassed, and discriminated against over identifying as Juggalos.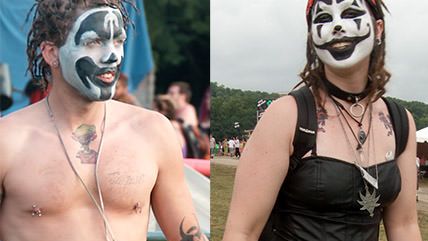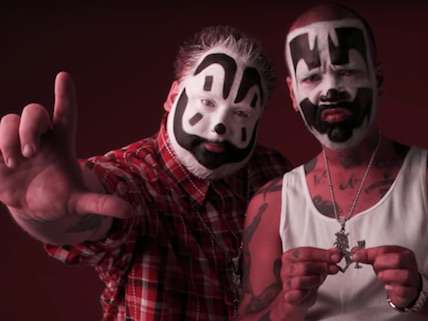 Insane Clown Posse, the horror-core rap group also known as ICP, is organizing a march on Washington, D.C., after trying unsuccessfully in the courts to get their fans off of law enforcement's radar. ICP fans are called Juggalos and they garnered a lot of mainstream attention when the FBI included them in its 2011 National Gang Threat Assessment on grounds that they could "exhibit gang-like behavior and engage in criminal activity and violence." Because of this classification, Juggalos say they've been profiled, harassed, and discriminated against by local law enforcement entities all over the U.S. From the march's website:
Over the past five years, our legal team has heard testimonies and reports from Juggalos all over the nation who have lost custody of their children, been fired from jobs, denied access into the armed forces, and the most common consequence — being officially labeled as a gang member by law enforcement agencies for wearing Juggalo related clothing or brandishing one or more Juggalo tattoos.
After the FBI's classification, many writers came to the defense of ICP's fans, saying the FBI was defining deviancy downward.
"I think it's ridiculous to consider the Juggalos a gang," journalist Camille Dodero told Reason TV in 2014. Dodero, who has written about Juggalos and Insane Clown Posse for a long time, says the group is being demonized.
"These are a group of people that no one else in America has ever cared about and then this one band gave them a sense of identity–like it was a support group," said Dondero.
The march is set for September 16, 2017, and will include a concert at the Lincoln Memorial.
For more watch, "Juggalos vs. The FBI: Why the Fans of Insane Clown Posse Are Not a Gang."