Trump Wants Keystone, Cops in Schools, the Pros and Cons of Punching Nazis: P.M. Links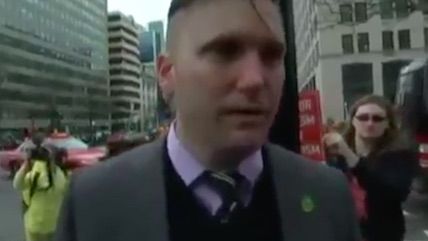 Screenshot

President Trump has said yes to building the Keystone and Dakota Access pipelines.

This Nation writer celebrates the idea of violence being committed against people she dislikes.
This Nation writer condemns the idea of violence being committed against people he dislikes.
Title IX compliance experts are worried that Trump's Education Department will render them obsolete.
Actor James Franco has spiraled into depression following Trump's election to the presidency.
The University of Kentucky won a lawsuit against its student paper: it does not have to release information about a sexual harassment investigation.
Read my feature story in Reason magazine (co-authored with the Reason Foundation's Tyler Koteskey) about rise of cops in schools, and what to do about it.
What makes Kelly Ann Conway tick, via The Onion.