Texas Prison Guard Leaks Video of Improper Tear Gassing. Guess Who Gets Prosecuted
Mistakes were made, the Texas Department of Criminal Justice admits. Blowing the whistle was the unforgivable one.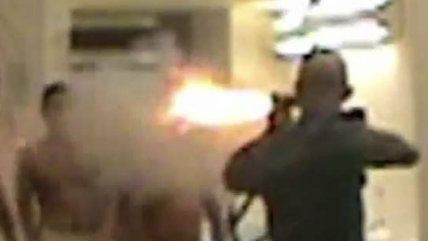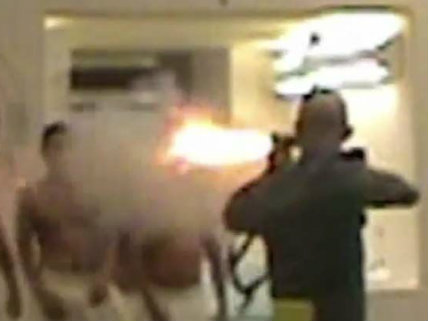 A former Texas corrections officer is facing two to 10 years in prison for leaking video of inmates being tear gassed to a local news outlet in what his lawyer says is an attempt at retaliation, Houston's ABC13 reported Wednesday.
A grand jury indicted former Texas Department of Criminal Justice officer Elderick Brass in December for "misuse of official information" after he leaked video from May 2015 showing another corrections officer at the Lychner State Jail firing a tear gas canister into the chest of an inmate to break up a brewing fight. Brass is due to appear in court next month.
In the video, sparks can be seen flying as the canister hits the inmate, who was later treated at a hospital for his injuries. ABC13 reports:
When the video leaked to ABC13 in August 2015, TDCJ admitted 'several mistakes' were made that night. Among them:

– The tear gas round used in the incident never should've been used inside. It was designed for outside use.

– The tear gas round never should have been aimed towards an inmate's chest. Instead it is designed to be shot against a hard surface like the floor or a wall spreading the gas.

– The prison system told ABC13 it should have been shot through a slot in the dormitory door, not feet away from two groups of angry inmates with numerous corrections officers in the room as well.

After an investigation, the guard who pulled the trigger was put on TDCJ employment probation, but kept on the job. He was never charged with any crime.
It appears the TDCJ thinks the only unforgivable mistake made that night was blowing the whistle. Harris County, where Brass's trial is set to take place, has a new district attorney. Democrat Kim Ogg defeated incumbent D.A. Devon Anderson in November on a reform-minded campaign. Let's see how she handles this case.