Florida Could Repeal Nonsensical Rule Limiting Sales By Small Distilleries
Big liquor makers and distributors convinced the legislature to impose the limits in 2013 to prevent competition from small distillers.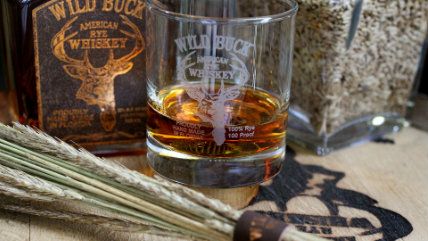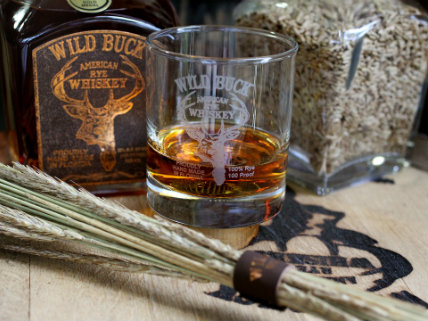 Small-scale manufacturers of gin, rum, whiskey, and other spirits could soon be freed from a nonsensical Florida law limiting how many sales they are allowed to make in a single year.
Craft distillers, liquor makers that produce less than 75,000 gallon of booze per year, in Florida currently are prohibited from selling more than four bottles of liquor to a single customer within the same calendar year—and no more than two bottles to the same customer at once. To comply with arbitrary and restrictive state law, distillers have to record their customers' names and driver's license numbers in a registry that can be reviewed by state officials.
The bill to repeal the sales limit would also remove several other roadblocks that keep Florida's small distillers from being able to grow their market share. The bill would allow distillers to sell their product off-site without going through a distributor (that's currently illegal, all sales must take place at same location where the liquor is made), and would raise the threshold when higher state tax rates apply to distillers to 250,000 gallons annually from the current level of 75,000 gallons.
"I just don't think the government should dictate to a small business how much product they can sell from their one location," state Rep. Greg Stuebe (R-Sarasota), who is sponsoring the bill, told the Orlando Sentinel. Stuebe is serving up legislative cocktails of common sense in the Sunshine State—last week, we reported on his proposed bill to stop local governments from banning Airbnb and other homesharing services.
The bill could be another, small, step in the right direction for Florida, which has been slowly liberalizing its alcohol laws in recent year. Until 2013, for example, it was illegal for craft distillers to sell alcohol directly to the public at all. Instead, they had go through a distributor. That year, state lawmakers changed the rules to let distillers sell their products directly to consumers, but implemented the artificial two-bottles-per-customer limit. The original bill had called for an annual limit of 24 bottles per customer—which, okay, it's still an artificial limit but at least one that's a little more reasonable—but that was too high for wholesalers and distributors that disliked the idea of more competition.
Likewise, it wasn't until 2015 that Florida allowed breweries to sell their own products on-location and legalized the sale of 64-ounce "growlers."
Craft distillers in Florida also have to pay more than $4,000 in annual licensing fees, some of the highest such fees in the country.
Despite the alcohol industry's best efforts to bottle up Florida's craft distillers, their numbers are on the rise. The Institute for Justice reports that there are now 32 small distillers in Florida, up from just nine in 2013.