Censorship: UC-Davis Student Protesters Shut Down Milo Yiannopoulos
Here we go again.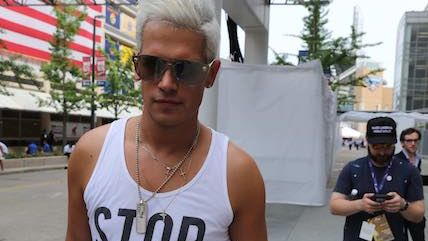 (Mark Reinstein/ZUMA Press/Newscom)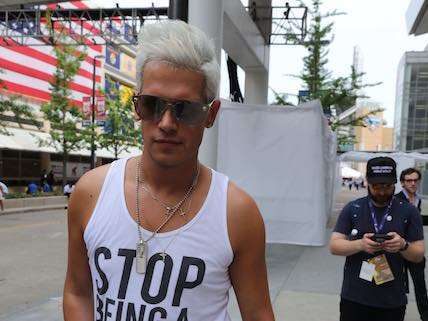 Milo Yiannopoulos, the alt-right-friendly media figure and Breitbart tech editor who is permanently banned from Twitter, was scheduled to speak at the University of California-Davis on Friday, but student-protesters mobbed the scene, forcing event organizers to cancel his appearance.
Given the unruly state of the protesters, university officials informed Yiannopoulos's hosts, the Davis College Republicans, that they could no longer guarantee anyone's safety. This prompted the CRs to cancel the event before Yiannopoulos had a chance to speak.
Martin Shkreli was supposed to speak as well, but because of the actions of irate students, his lecture did not take place, either.
The university initially remained committed to letting the event go forward, despite the administration's fervent opposition to Yiannopoulos's message. But fights broke out, according to local news reporters. Someone even poured hot coffee on a photojournalist.
Yiannopoulos next heads to UC-Berkeley, where the CRs insist that his show must go on.
It remains the case that the students who shut down Yiannopoulos at campus after campus are playing directly into his hands. By proving him right about the college left's intolerance, students ensure that Yiannopoulos will be able to continue promoting his agenda and claiming the mantle of free speech martyr. He will arrange more speaking tours, make more media appearances, and sell more books. The outrage that follows him wherever he goes is beneficial to him.
Liberal students should try a different tactic: silence, rather than silencing. Yiannopoulos believes that all publicity is good publicity, and craves the attention. Don't give it to him. If you hate him, just ignore him.