A.M. Links: Schumer to Vote Against Sessions, Senate Begins Obamacare Repeal, Trump Tweets About Clapper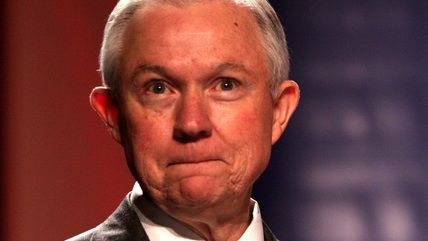 Gage Skidmore / Flickr.com

Senate Minority Leader Chuck Schumer said today that he will vote against Jeff Sessions' nomination for attorney general.

"President-elect Donald Trump tweeted Thursday morning about his private conversation with Director of National Intelligence James Clapper, in a statement that contradicts the spy chief's take."
There will be confirmation hearings today for Trump Defense secretary nominee James Mattis.
Confirmation hearings also begin today for Trump Housing and Urban Development secretary nominee Ben Carson.
"The U.S. Senate took the first major step toward repealing the Affordable Care Act after a marathon voting session that started Wednesday evening and extended into early Thursday."
Peter Thiel: "The election had an apocalyptic feel to it."
Follow us on Facebook and Twitter, and don't forget to sign up for Reason's daily updates for more content.