Obama Reportedly Considering Mercy for Chelsea Manning
Given the administration's treatment of whistleblowers, this would be a big deal.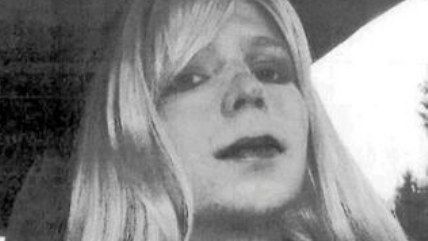 A source at the Department of Justice has told NBC News that President Barack Obama is actually considering commuting the 35-year prison sentence given to Chelsea Manning for leaking classified military intelligence documents related to the Iraq War while in the Army.
Supposedly an announcement may come as early as today. There's been a big push to encourage Obama to commute Manning's sentence, but it would be surprising if he were to actually do so. First of all, the Obama administration has taken a remarkably hard line against unauthorized leaks, invoking the Espionage Act to go after them in a manner unlike previous presidents. Second, Obama's commutations, as numerous as they are, have been specifically focused on easing harsh sentences placed on people convicted under previous administrations, not his own, and they tend to be related to federal drug war convictions.
Interestingly, NBC news spoke to some unnamed Army officers who believe that Manning's disclosures were less "dangerous" than those revealed by surveillance whistleblower Edward Snowden and say Manning's 35-year sentence seems excessive. She has served seven years so far.
Manning, who is transgender, has attempted suicide twice now in military prison. Chase Strangio, Manning's attorney with the American Civil Liberties Union, put out a statement of support:
"The Obama administration has done many commendable things to protect the rights of LGBTQ people, but in the case of Chelsea Manning they have systematically mistreated her and denied her access to medically recommended gender-related health care. Chelsea won't survive another 5 years in prison, much less another 30. President Obama has 9 days to do the right thing and commute her sentence. The world is watching, and we hope that he stands on the side of justice, and that his legacy will be one of standing up for trans people's rights, not having extinguished one of our community's brightest lights."
Manning's heavy sentence is undoubtedly an attempt to deter other potential military intelligence leakers. She is obviously not a threat to society if she were released.
I remain deeply skeptical that this administration would extend such a mercy, given its overall attitude to leaks. But the harsh sentence was handed down by a military judge and as NBC noted, it was much harsher than those handed to other leakers. And as a defense attorney also noted, it was harsher than sentences he had seen for murderers and rapists.
Snowden, who tweeted his support today for Manning's release, is also looking for a pardon. ReasonTV covered that drive below: