3 Things Congress Got Wrong in its Fetal Tissue Report
Contra Congressional Republicans, fetal tissue has been used to make vaccines for rabies, chicken pox, shingles, Hepatitis A, polio, rubella, and the adenovirus.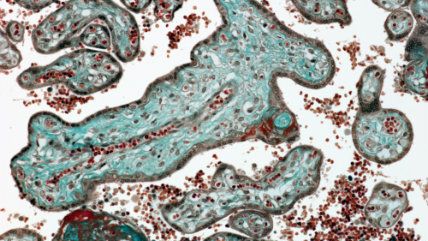 (STEVE GSCHMEISSNER/SCIENCE PHOTO LIBRARY/Newscom)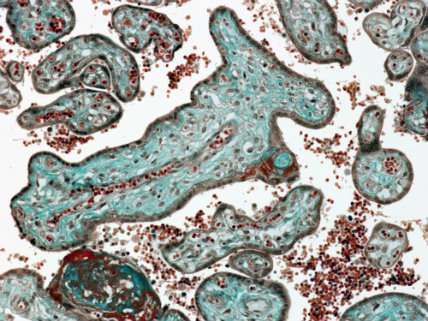 This week marks the end of the House of Representatives panel looking into fetal-tissue procurement by U.S. research companies. Using tissue from aborted fetuses for medical research is legal in America, though profiting off the sale of said tissue is illegal. Despite a 15-months-long investigation into Planned Parenthood practices regarding tissue from aborted fetuses, the now-disbanded Select Investigative Panel could not show that the nonprofit health-care conglomerate made a profit off of fetal-tissue provided to researchers.
The panel's final report suggests that fetal-tissue procurement companies DV Biologicas and StemExpress may have violated this no-profit mandate, but the most it said about Planned Parenthood was that one of its hundreds of clinics, Planned Parenthood Gulf Coast, "may have violated both Texas Law and U.S. Law when it sold fetal tissue to the University of Texas" by using an imprecise or unapproved method of determining reimbursement costs. The matter was referred to the Texas Attorney General's Office.
Still, the panel recommended that Planned Parenthood be barred from accepting Medicare patients going forward (a move Republicans have misleadingly described as "defunding" Planned Parenthood) and that the National Institutes of Health stop funding fetal tissue research. "Human fetal tissue research makes a vanishingly small contribution to clinical and research efforts," the panel's final 413-page report states.
But as Science writer Meredith Wadman points out, several key statements used to support the assertion that the impact of fetal-tissue research has been negligent are wholly and demonstrably false.
Wadman, a veteran science journalist with a medical degree from the University of Oxford, dissected three of these false claims yesterday, starting with the statement that "in over 100 years of unrestricted clinical research, human fetal tissue has failed to provide a single medical treatment."
In fact, "several important medicines now on the market were created using fetal tissue," notes Wadman. "Amgen's Enbrel battles rheumatoid arthritis; Genentech's Pulmozyme helps children with cystic fibrosis clear the thick mucus that clogs their lungs; and Nuwiq, made by Octapharma, treats boys and men with hemophilia, a life-threatening bleeding disorder."
Equally untrue: the Congressional panel's claim that "none of the nearly 75 vaccine formulations currently licensed in the United States is produced using human fetal tissue."
In reality, "the WI-38 and MRC-5 cell lines, derived from two fetuses that were aborted, respectively, in 1962 in Sweden and in 1966 in the United Kingdom, are used to produce" quite a few vaccines that are licensed and marketed in the U.S., notes Wadman. These include vaccines for rabies, chicken pox, shingles, Hepatitis A, polio, rubella, and the adenovirus, produced by pharmaceutical companies including Merck, GlaxoSmithKline, and Sanofi-Pasteur.
Along these same lines, the report's claim that "human fetal tissue has never been used to make the polio vaccine" is inccorect. Swedish scientists used fetal cells to develop and propagate polio vaccines in the 1950s; Yugoslavia did so in the 1960s; and U.S. polio vaccines made by Pfizer in the 1970s were derived from fetal-cell lines. French pharmaceutical company Sanofi Pasteur still uses polio vaccines derived from cells from an aborted fetus.