Georgia Tech Climatologist Judith Curry Resigns over 'the CRAZINESS in the field of climate science.'
She is a prominent critic of the "consensus" that man-made climate change is an impending catastrophe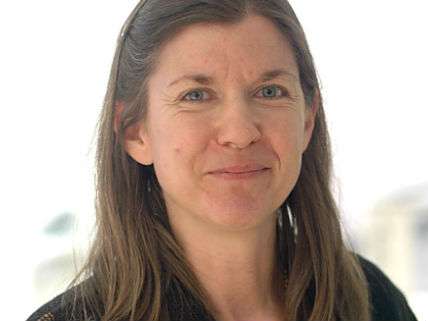 Climatologist and former chair of the School of Earth and Atmospheric Sciences at the Georgia Institute of Technology Judith Curry has announced her resignation effective immediately on her blog, Climate, Etc. I have long found Curry to be an honest researcher and a fair-minded disputant in the ongoing debates over man-made climate change. She excelled at pointing out the uncertainties and deficiencies of climate modeling. Given the thoroughly politicized nature of climate science her efforts to clarify what is known and unknown by climate science caused her to be pilloried as "anti-science" by other researchers who are convinced that man-made global warming is leading toward catastrophe. In her blog annoucement Curry explains her resignation:
A deciding factor was that I no longer know what to say to students and postdocs regarding how to navigate the CRAZINESS in the field of climate science. Research and other professional activities are professionally rewarded only if they are channeled in certain directions approved by a politicized academic establishment — funding, ease of getting your papers published, getting hired in prestigious positions, appointments to prestigious committees and boards, professional recognition, etc.

How young scientists are to navigate all this is beyond me, and it often becomes a battle of scientific integrity versus career suicide (I have worked through these issues with a number of skeptical young scientists).

Let me relate an interaction that I had with a postdoc about a month ago. She wanted to meet me, as an avid reader of my blog. She works in a field that is certainly relevant to climate science, but she doesn't identify as a climate scientist. She says she gets questioned all the time about global warming issues, and doesn't know what to say, since topics like attribution, etc. are not topics that she explores as a scientist. WOW, a scientist that knows the difference! I advised her to keep her head down and keep doing the research that she thinks interesting and important, and to stay out of the climate debate UNLESS she decides to dig in and pursue it intellectually. Personal opinions about the science and political opinions about policies that are sort of related to your research expertise are just that – personal and political opinions. Selling such opinions as contributing to a scientific consensus is very much worse than a joke.
Curry adds that with her resignation her "fall from the ivory tower that started in 2005 is now complete." Curry continues, "At this point, the private sector seems like a more 'honest' place for a scientist working in a politicized field than universities or government labs — at least when you are your own boss."
The good news is that Curry is not bowing out climate research and the climate change debate; she plans to continue and increase her blogging on climate research and climate policy. As she notes, "Once you detach from the academic mindset, publishing on the internet makes much more sense, and the peer review you can get on a technical blog is much more extensive. But peer review is not really the point; provoking people to think in new ways about something is really the point. In other words, science as process, rather than a collection of decreed 'truths.'"
I advise everyone concerned about climate change research to attend to her blog. I certainly will continue to do so.