Trump Complains Obama Throwing up 'Roadblocks' to Smooth Transition, White House Preparing Sanctions Against Russia, New Parliament Sworn In in Mogadishu: P.M. Links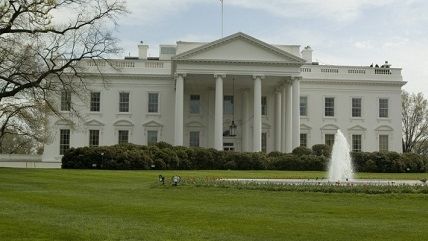 frank1030/flickr

Donald Trump is complaining that Barack Obama is putting up "roadblocks" to a smooth transition.

The White House is reportedly preparing to announce sanctions against Russia over its alleged interference in the U.S. presidential election.
At a speech at the State Department, John Kerry defended the U.S. abstaining from a vote on a United Nations resolution condeming Israeli settlements in Palestinian territories, saying the settlements posed a threat to peace. Benjamin Netanyahu responded by saying Israel did not "need to be lectured."
Police in Arkansas want Amazon to give them access to Amazon Echo recordings.
Dylann Roof is not expected to provide a defense at his sentencing hearing next month.
A new parliament was sworn in in Mogadishu.
Adult Swim released a teaser for the new season of Rick and Morty.