An Epidemic of Bad Epidemiology: New at Reason
Getting Risk Right reviewed by Ronald Bailey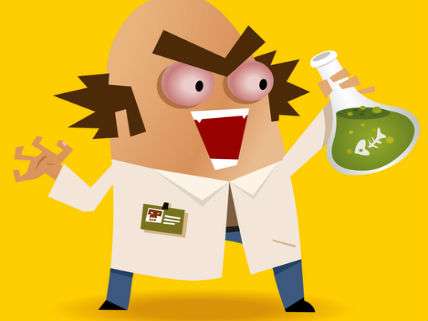 Eating bacon and ham four times a week could make asthma symptoms worse. Drinking hot coffee and tea may cause cancer of the esophagus. South Africa's minister of health warns that doggy-style sex is a major cause of stroke and cancer in men. And those claims are just drawn from the health headlines this week.
The media inundate us daily with studies that seem show modern life is increasingly risky. Most of those stories must be false, given that life expectancy for American men and women respectively has risen from 71.8 and 78.8 years in 1990 to 76.3 and 81.1 years now. Apparently, we are suffering through an epidemic of bad epidemiology.
When it comes to separating the wheat of good public health research from the chaff of studies that are mediocre or just plain bad, Albert Einstein College of Medicine epidemiologist and author of the new book Getting Risk Right, Geoffrey Kabat, is a national treasure.