A.M. Links: Trump and Putin, Aleppo Evacuation Underway, One Billion Yahoo Accounts Have Been Hacked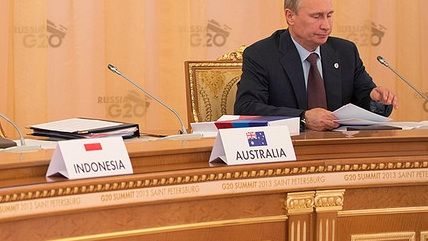 White House / Flickr.com

"American intelligence officials say they are convinced that Russian hacking of our presidential election was approved by President Vladimir Putin."

California regulators have ordered Uber to stop using self-driving cars in San Francisco.
An operation to evacuate the Syrian city of Aleppo is currently underway.
Taiwanese protest leader Lin Fei-fan on Donald Trump: "We are suspicious of his motivations."
Yahoo has revealed that more than one billion Yahoo user accounts have been hacked.
"Philippine President Rodrigo Duterte risks impeachment after he admitted 'personally' killing criminals when he was the mayor of Davao City, said two Philippine senators."
Follow us on Facebook and Twitter, and don't forget to sign up for Reason's daily updates for more content.