Trump Vs. White House on Hacking, Obama Leases Post-Presidency Office Space, Syrian Gov't Claims Control of Aleppo: P.M. Links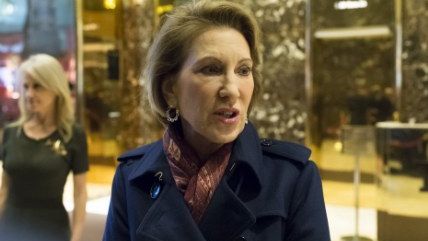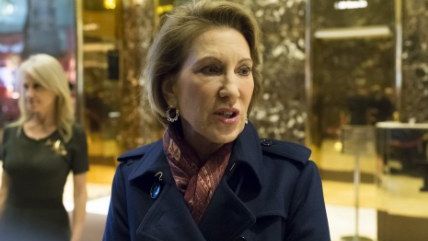 Polaris/Newscom

President-elect Donald Trump and Carly Fiorina talked about hacking in a meeting today. Fiorina, who campaigned on supporting and assisting the CIA in implementing its post-9/11 mass surveillance program, may be under consideration for Trump's director of national intelligence.

The White House is annoyed that Trump is dismissive of intelligence community claims that Russia hacked the Democratic Party to leak info to try to influence the election in his favor.
French authorities have arrested 11 people they believe assisted the Islamic terrorist who killed dozens with a truck in Nice months ago.
President Barack Obama has leased office space in the headquarters of the World Wildlife Federation for whatever he plans to do after he leaves office.
The Supreme Court passed on considering two death penalty cases today, but Justice Stephen Breyer is still pushing for the full court to consider with executing prisoners is unconstitutional.
Syrian government forces now claim to control 99 percent of Aleppo.
Time for your regular reminder that it's hard to cut back on pork spending, especially in military contracting, because it gets spread around to jobs in districts all across the country. Pork, see, is when the government spends money in other people's districts, not yours.
Follow us on Facebook and Twitter, and don't forget to sign up for Reason's daily updates for more content.