Trump Will Remain Executive Producer of Celebrity Apprentice, Military Cadets Got Coloring Books, McMorris Rodgers for Interior Secretary: P.M. Links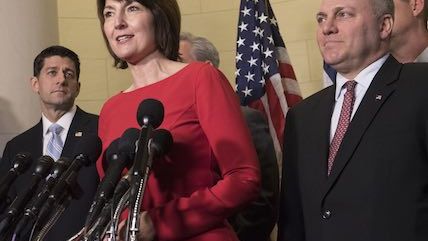 (KEVIN DIETSCH/UPI/Newscom)
KEVIN DIETSCH/UPI/Newscom

President Donald Trump will stay on as an executive producer of Celebrity Apprentice because 2016, folks.

Trump picked U.S. Rep. Cathy McMorris Rodgers to be Interior Secretary.
A famous military academy gaves its cadets coloring books to help manage stress.
Not sure Ohio State University stabber Abdul Artan belongs on a list of of people wrongly killed by cops.
Interesting interview with Adult Swim's cancelled "alt-right" comedy show.
If you haven't read this latest campus craziness, you really should.