Little Rock's Taxi Monopoly Ruled Unconstitutional
City government claimed there was a need for only 125 taxi permits, and one cab company held them all.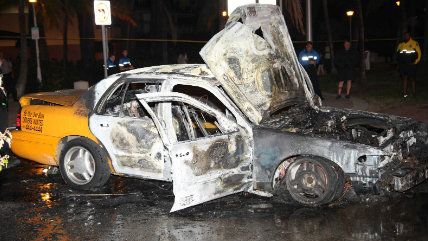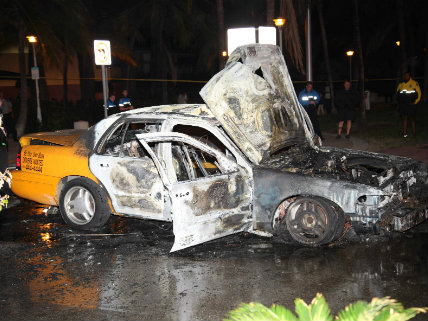 The government of Little Rock, Arkansas, can no longer enforce a taxi monopoly.
Judge David Laser of the Pulaski County Circuit Court on Thursday struck down a provision of Little Rock's city law that effectively prohibited anyone except Yellow Cab from operating a taxi in Arkansas' capital city.
Under the city law ruled unconstitutional on Thursday, the Little Rock government allowed no more than 125 taxi permits at any time. Since 2001, Yellow Cab has held all 125 permits and has been the only legal taxi service operating in the city.
Ken Leininger, who owns Ken's Cabs LLC, sued the city in March after he was denied a permit. He argued that the city's rules violated the state constitution's prohibition against government-enforced monopolies.
A written opinion has not yet been released, but Laser on Thursday issued an injunction against the city enforcing the taxi permit law and awarded a $1 settlement for Leininger, the Arkansas Democrat-Gazette reported.
Tom Carpenter, Little Rock's city attorney, told the Arkansas Times that the city will appeal the ruling. He told the newspaper that the permit rules were not a "monopoly provision," although Carpenter also admitted that in practice, the city was unlikely to let in new entrants under the rules when Leininger applied.
"It's hard to believe that this concept is unconstitutional since our state hospitals and several other businesses are guided by that same standard," Carpenter said, according to the Times. "It doesn't really make any sense."
What actually doesn't make any sense is the idea that government should be able to set artificial limits on how many taxi companies—or hospitals, or other businesses, for that matter—are necessary. These rules are called Certificate of Necessity (or, in some places, Certificate of Public Need) laws, and they give government the ability to block competition in certain sectors of the economy. That's bad news for people like Leininger, who want to compete against incumbent operators, but it's also bad news for the general public since monopolies can charge higher prices and have less of an incentive to provide good service.
It's impossible to know whether an appeal of Laser's ruling would be successful, but even if Little Rock's Certificate of Necessity laws aren't a direct violation of the state's constitution, they're certainly a violation of common sense. Little Rock doesn't regulate the number of fast food restaurants—or, as it was trying to do here, tell McDonald's that they can't operate in the city because there's already too many Burger Kings.
The market is better able to sort out the supply of taxi cabs than even the most knowledgeable government officials. If Ken Leininger can provide a better service than Yellow Cab, there's no reason why he shouldn't be allowed to try.