Trump to Nominate Gen. Kelly to DHS, Scott Pruitt to EPA, Terry Bransted to China Ambassador, Philly Judge Rejects Jill Stein Request to Digitally Audit Voting Machines, Days Are Getting Longer: P.M. Links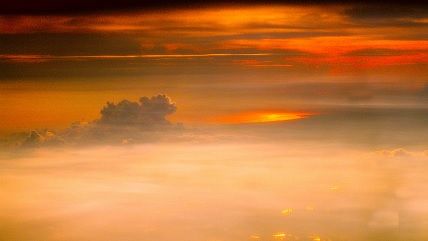 storm crypt/flickr

Donald Trump will nominate Gen. John Kelly, the third retired Marine general Trump has picked for a high-level position, to head the Department of Homeland Security. Trump will also nominate Oklahoma attorney general and Environmental Protetection Agency critic Scott Pruitt to the EPA. Iowa Governor Terry Branstad, meanwhile, a friend of China President Xi Jinping, will be nominated as U.S. ambassador to China.

A judge in Philadelphia rejected a request by Jill Stein to inspect some of the city's voting machines.
Two juveniles have been arrested in relation to the wildfires in Tennessee that killed 14 people.
The Syrian army retook the old city in Aleppo, with rebels trying to plan an exit.
A flight in Pakistan carrying 48 people crashed, leaving no survivors.
A magnitude-6.5 earthquake in Indonesia has killed nearly 100 people.
The days on Earth are getting longer.
Follow us on Facebook and Twitter, and don't forget to sign up for Reason's daily updates for more content.