China Burns More Coal: Climate Promises Broken or Just Deferred?
Predictions of Chinese peak coal consumption appear to have been premature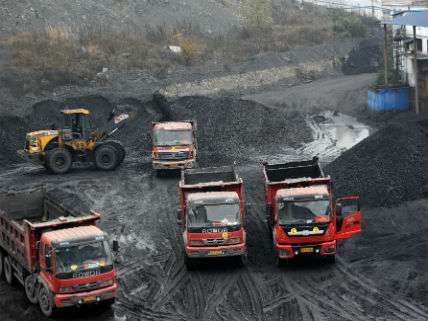 At the end of the U.N. COP22 climate change conference in Marrakech earlier this month, Greenpeace China policy advisor Li Shuo fatuously declared: "We have seen China continue with its climate actions and support for the Paris Agreement because it is in its self-interest to do so. China´s drop in coal consumption is driving down global emissions and tackling air pollution at home. We can expect further action as China reaps the benefits of its climate policies." Also at Marrakech, Chinese climate change negotiators reportedly chided President-elect Donald Trump for once tweeting that global warming was a hoax devised by the Chinese. A headline in The Guardian declared that "China emerges as global climate leader in wake of Trump triumph."
The Marrakech conference ended just 12 days ago. Today the New York Times is running a front page article, "Despite Climate Change Vow, China Pushes to Dig More Coal." As the paper of record explains:
A lack of stockpiles and worries about electricity blackouts are spurring Chinese officials to reverse curbs that once helped reduce coal production. Mines are reopening. Miners are being lured back with fatter paychecks.

China's response to coal scarcity shows how hard it will be to wean the country off coal. That makes it harder for China and the world to meet emissions targets, as Chinese coal is the world's largest single source of carbon emissions from human activities….

"I get a kick out of people in the West who think China is decarbonizing, because I see no sign of it whatsoever," said Brock Silvers, a Shanghai banker who has previously served on the boards of two Chinese coal companies.
Of course, back in 2014 U.S. President Barack Obama and Chinese President Xi Jinping issued a "joint announcement on climate change" in which the Chinese government promised to peak its greenhouse gas emissions by 2030. So that means there's plenty of time for China to keep its climate promises.