Getting BDSM Right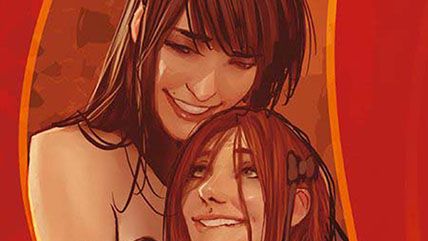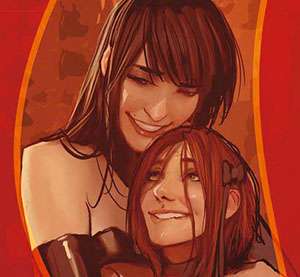 Originally a side project for comics artist/writer Stjepan Sejic, Sunstone developed a cult following on the artist's DeviantArt page and moved from web to print. Volume 4 of the five-part story was released by Top Cow Productions earlier this year.
Ostensibly about a pair of twenty-something lesbians engaged in a BDSM relationship, the comic is far from pornography—while still portraying two women exploring their shared sexual kinks. Unlike the caricatured version of BDSM presented in 50 Shades of Grey, Ally and Lisa, Sunstone's protagonists, are complete characters defined by more than their sexual escapades.
Their sometimes goofy, sometimes heartbreaking story is marked by challenges familiar to anyone who has fallen in love, including jealousy, trust, and the blurry line between being best friends and being in a sexual relationship. Sejic's snappy dialogue, clever pacing, and skillful illustrations provide emotional depth to a story that's as much, or more, about arousing the heart as anything else.
This article originally appeared in print under the headline "Getting BDSM Right".