A.M. Links: Trump Vows to Scrap Trans-Pacific Trade Deal on First Day in Office, Kanye West Hospitalized, Tsunami Hits Japan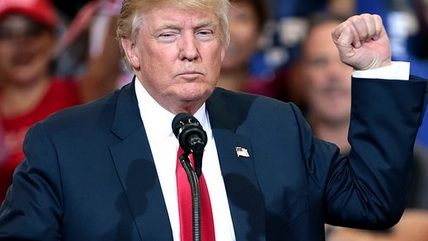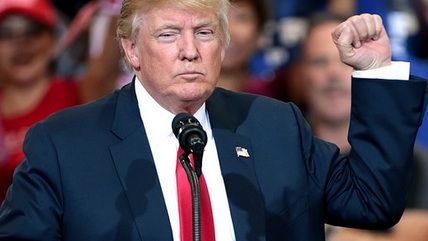 Gage Skidmore / Flickr.com

Donald Trump says he will withdraw the U.S. from the Trans-Pacific Partnership trade deal on his first day in the White House.

The Trump administration will not pursue charges against Hillary Clinton.
"At least a half-dozen Democratic electors have signed onto an attempt to block Donald Trump from winning an Electoral College majority, an effort designed not only to deny Trump the presidency but also to undermine the legitimacy of the institution."
Tsunami waves, caused by a 6.9-magnitude earthquake, have struck Japan.
"The US State Department issued a travel alert Monday urging US nationals to exercise caution at holiday festivals, events and outdoor markets in Europe in the coming weeks, a day after French security services thwarted an ISIS-linked plot."
Kanye West has reportedly been hospitalized.
Follow us on Facebook and Twitter, and don't forget to sign up for Reason's daily updates for more content.