Kanye West Would've Voted for Trump; Admired 'Futuristic' Style of Campaign
Says the country and world are racist so people need to stop focusing on it.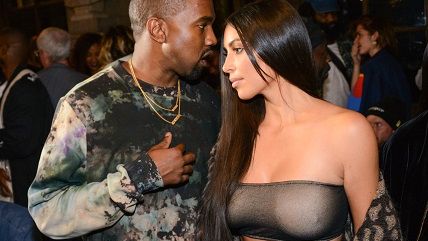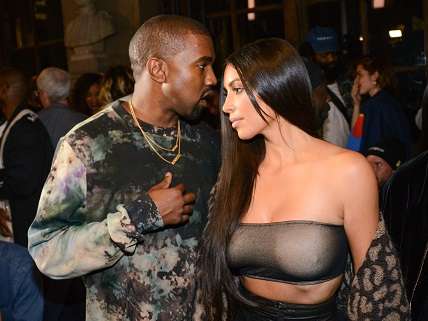 Anyone who thinks the 2016 presidential election is about as weird as it's going to get in their lifetimes is in for a rude awakening. Donald Trump's primary and general election victories demonstrated there was a viable path for celebrities of all stripes to make a legitimate run for the presidency.
Kanye West may have been the first celebrity to understand this, announcing at the MTV Video Music Awards in August 2015 that he would make a run for president in 2020. His announcement came the same month he and wife Kim Kardashian endorsed Hillary Clinton. This week, Kanye West revealed that he didn't vote in last week's elections, but that if he had, he would've voted for Trump.
In a 20+ minute political rant during a concert in San Jose, California, he explained that he admired Trump's campaign tactics. "There's methods, non-political methods to speaking, that I like, that I feel were very futuristic," West explained. "That style and that method of communication has proven that it can be a politically correct way of communication. And I fuck with that."
When West told the crowd he would have voted for Trump had he voted, he was booed in response.
"That don't mean that I don't think that black lives matter," West said. "That don't mean that I don't believe in women's rights. That don't mean that I don't mean in gay marriage. That don't mean that I don't believe in these things because that's the guy that I wanted to vote for."
West stressed that no presidential candidate was going to "instantly be able to change" racism. "Stop focusing on racism," he told the crowd. "This world is racist, okay? Let's stop being distracted to focus on that as much. It's just a fucking fact. We are in a racist country. Period."
West is right. As I've noted repeatedly, discussions around racism are the most prominent distractions that thwart police reform. A focus and debate about whether cops are racist, which ones, and how much, distracts from the work necessary to reform police unions and police departments so that violent and otherwise incompetent cops can face real accountability measures and even be removed from the department. How racist these cops are shouldn't be relevant—if they are incompetent, prone to abuse or panic, they should not be police officers.
Trump, for his part, responded to West's announcement last summer by noting he believed West was a fan of his. "I'll never say bad about him, because he loves Trump," Trump said at the time. "He goes around saying Trump is my all-time hero. He says it to everybody. So Kanye West, I love him." Trump appeared to approve of the idea of West running.
Trump noted that could change if West actually does run for president. "Now, maybe in a few years I'll have to run against him, I don't know, so I'll take that back," Trump added. "He's a nice guy. I hope to run against him one day," he said. It wasn't wise to laugh, or to take either's chances less than seriously.