A.M. Links: Trump Picks Jeff Sessions for Attorney General, Kayne West Says He 'Would Have Voted for Trump' If He Had Voted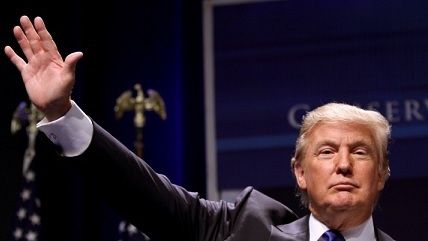 Gage Skidmore / Flickr.com

Donald Trump has reportedly picked Sen. Jeff Sessions to be his attorney general.

Donald Trump has reportedly picked Rep. Mike Pompeo to be his CIA director.
Donald Trump has reportedly picked General Mike Flynn to be his national security adviser.
Kanye West says that while he didn't vote in the presidential election, if he had voted he "would have voted for Trump."
"Senate Democrats' new leader claimed the right Wednesday to filibuster Donald Trump's Supreme Court nominees, making clear Democrats won't give the president-elect much of a honeymoon on the most significant of his upcoming appointments."
Divorce rates in the U.S. are currently at a 35-year low.
Follow us on Facebook and Twitter, and don't forget to sign up for Reason's daily updates for more content.