Politicians vs. Tasty, Delicious Food: Q/A with "Food Freedom" Advocate Baylen Linnekin
New book Biting the Hands that Feed Us says too many dumb laws get in the way of a sustainable, freer, better food system.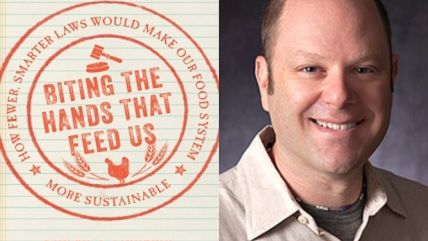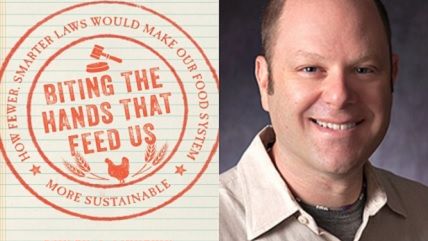 As our world becomes more hyper-individualized, our taste in food is following suit. From cooking in our own kitchens to finding new creative dishes at restaurants, we're all becoming artisanal chefs and demanding gourmands. Yet politicians and activists, often in a misguided attempt to keep us safe, are passing increasingly bizarre and counterproductive laws to keep us from buying, making, and eating the food we want.
In Biting the Hands that Feed Us: How Fewer, Smarter Laws Would Make Our Food System More Sustainable, lawyer Baylen Linnekin gives readers a view of the overlooked consequences of the many absurd rules baked into America's food system. Since at least the New Deal, he writes, overreaching buttinskies on the federal and local level have tried to shut down entrepreneurs, charities, and even home gardeners who are just trying feed themselves and others. From the U.S. Department of Agriculture dictating how butchers cure meat to New York City's then-Mayor Michael Bloomberg banning food donations to homeless people to banning berry-picking in public parks, no food practice seems too small to regulate in the name of safety.
A solution, says Linnekin in an interview with Reason's Nick Gillespie, is to simply emphasize good outcomes rather than rigid processes. Linnekin, who founded the nonprofit Keep Food Legal and has served as an expert witness in an ongoing federal First Amendment food-labeling lawsuit, also writes about "food freedom" at Reason.com every Saturday (check out his archive here).
Watch by clicking below or go here for more resources and links.
Subscribe to our YouTube channel.