Montana Supreme Court Affirms Right to Jury Trial in Civil Forfeiture Cases
The ruling strengthens civil asset forfeiture reform laws passed last year by the legislature.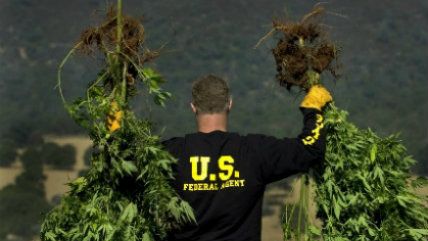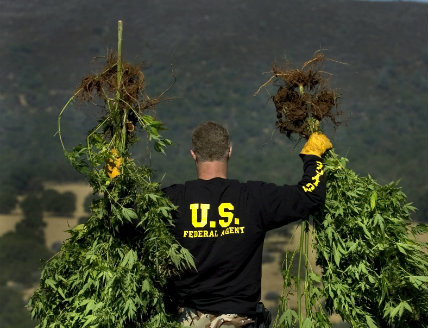 The Montana Supreme Court ruled Tuesday that citizens have a right to jury trials in civil asset forfeiture cases, the AP reports.
The Montana Supreme Court decision strengthens a law passed in 2015 reforming the state's asset forfeiture practices, under which police and prosecutors are allowed to seize property suspected of being connected to criminal activity.
Police and law enforcement groups say civil asset forfeiture allows them to disrupt lucrative criminal operations and drug trafficking, but civil liberties groups argue there are few protections for innocent people whose property is seized. A number of other states over the past few years—such as New Mexico, Nebraska, New Hampshire, Minnesota, Maryland, and most recently California— have passed bipartisan legislation of varying strength to overhaul their asset forfeiture laws in response to those criticisms.
Anthony Sanders, an attorney with the Institute for Justice, a libertarian-leaning public interest law firm that has challenged asset forfeiture laws in several states, says his organization "is pleased with the court recognizing the historic right to a jury trial applies in a forfeiture cases."
"You have the right to a jury trial when the government tries to take your liberty, and of course it makes sense to apply that when the government tries takes your property," says Sanders, who formerly clerked for the Montana Supreme Court. "They have a long tradition in Montana of protecting civil liberties, and I'm happy to see the court upholding that."
More from the AP:
The decision orders a jury trial for a Jefferson County man whose land was seized after authorities found more than 300 marijuana plants while investigating an animal-cruelty case in 2011.

Mike Chilinski was convicted in federal court of manufacturing marijuana, but he did not face state drug charges. However, Jefferson County officials sought the forfeiture of Chilinski's property in state court in 2013.

The judge turned the property over to the state after denying Chilinski's request for a trial by jury. The judge in the case cited the law that existed at the time that said proceedings are to be held without a jury.

The high court ruled that law, which has been supplanted by the 2015 law, was unconstitutional.
There are currently two civil rights lawsuits—one filed by the Institute for Justice, and another filed by the ACLU—challenging the constitutionality of Arizona's asset forfeiture laws.
In New Mexico, the Institute for Justice is also suing the city of Albuquerque for continuing to operate a lucrative asset forfeiture program, even though the state passed a law essentially banning civil asset forfeiture in 2015.