Hotel Exec Celebrates New York Airbnb Regulations That Will Increase Prices
Crony capitalism leads to price gouging, again.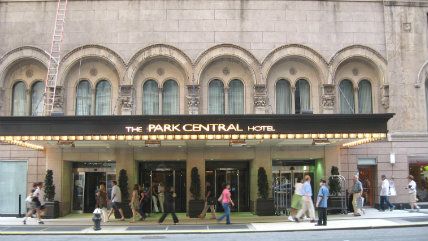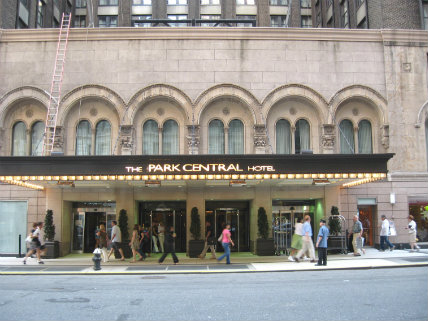 New York's toughest-in-the-nation regulations on short-term rentals are bad news for residents and tourists in the Empire State, but at least they're making hotel executives happy.
The new regulations prohibiting New Yorkers from advertising their apartments on websites like Airbnb "should be a big boost in the arm for the business, certainly in terms of the pricing," said Mike Barnello, chief executive of LaSalle Hotel Properties, during a conference call with shareholders last week.
"You got to thank all of our friends at AHLA (American Hotel and Lodging Association) for working as hard as they have been to push legislation across the country really in all these key cities," Barnello added, according to a transcript of the call. LaSalle Hotel Properties owns four hotels in New York City.
Restrictions on short-term rentals that have passed in New York and elsewhere have been pitched as necessary to protect affordable housing. That's laughable, of course (but if New York officials were interested in making housing more affordable, here's some things they could consider), and Barnello's comment reveal the truth about efforts to restrict Airbnb.
"Albany back-room dealing rewarded the price-gouging hotel industry and middle class families will pay the price," Nick Papas, public affairs director for Airbnb, told the Washington Post, which first reported on Barnello's comments.
The Airbnb advertising ban signed this month by New York Gov. Andrew Cuomo would impose fines of up to $7,500 for each offense. Only listings for rentals that last longer than a month are still permitted. That means tourists looking for a short-term stay in New York have fewer options besides the city's hotels, but it also means middle-income New Yorkers no longer have the option to rent extra space in their homes via services like Airbnb. The law is already facing legal challenges because it seems to violate both federal law and the First Amendment.
Barnello's also right about the work being done by the AHLA—and their local affiliates—to get regulations passed. Last year in San Francisco, the hotel industry pressed unsuccessfully for a ban on short-term rentals.
In New York, the lodging association had an unlikely ally: the New York Motel and Hotel Trades Council, which represents some 35,000 hotel workers in the city. Usually labor and management don't see eye-to-eye, but the union wrote a $100,000 check to the Hotel Association of New York City to support the organization's Airbnb effort, Reason reported earlier this week.
According to Bloomberg, Airbnb accounted for 2.9 million overnight stays in New York City during 2015, but that was only 7.8 percent of all nightly rentals. Hotels accounted for 92 percent of all stays and brought in 95 percent of gross revenue.
Airbnb might not have a huge portion of the market in New York, but cutting them out of the equation means less competition for hotels and—as Barnello says—makes it possible to charge higher prices. That's great for him and his shareholders, but for everyone else it means that one of the country's most expensive cities will be more costly.