Chris Christie's Former Chief of Staff, Port Authority Official Convicted in 'Bridgegate' Trial
The pair face up to 20 years in prison for their role in a political payback scheme that closed two lanes of the George Washington Bridge.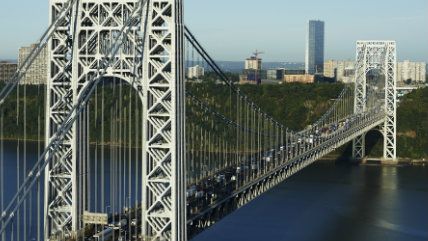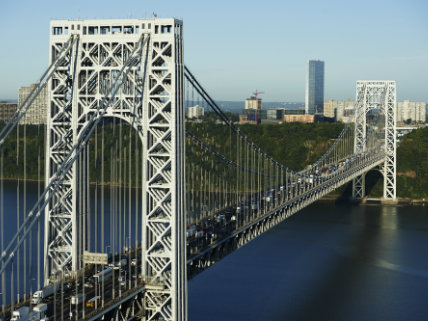 The former chief of staff to New Jersey Gov. Chris Christie and a former deputy executive director at the Port Authority of New York were convicted Friday on charges related to the politically motivated closure of lanes on the George Washington Bridge in 2013.
Bridget Anne Kelly, who served in the Christie administration since 2010, and Bill Baroni of the Port Authority were found guilty on seven charges including conspiracy, fraud and civil rights deprivation. Prosecutors said Baroni and Kelly helped orchestrate the closure of lanes as an act of political retribution against the mayor of Fort Lee, New Jersey, who refused to endorse Christie during the governor's reelection bid in 2013.
U.S. District Judge Susan D. Wigenton set the sentencing date for Feb. 21. Baroni and Kelly face a maximum of 20 years in prison, but are likely to serve far less under federal sentencing guidelines, according to NJ.com.
Emails and text messages released in January of 2014 form the basis of the charges, CNN reported. In one of those emails, Kelly wrote to former Port Authority official David Wildstein: "Time for some traffic problems in Fort Lee."
Most of the political fall-out from Bridgegate will continue to concern Christie. The scandal was a major weight around his neck during the 2016 Republican primaries (though there were plenty of other reasons for voters to dislike Christie, ranging from his unquestioning support of the drug war to his terrible record on fiscal issues), and may have cost him a shot at being Donald Trump's pick for VP.
The Port Authority has so far avoided the same level of blame, even though top officials at the agency were directly involved in the scandal. Maybe that's because a multi-state transportation authority isn't as interesting as a loudmouthed governor, but the Port Authority deserves plenty of scorn for being, as Jim Epstein wrote in Reason in 2014, "a bastion of power, patronage, and bureaucracy that violates commuters and taxpayers on both sides of the bridge every day of every year."