A.M. Links: Cubs Win World Series, Presidential Election 5 Days Away, British Court Rules Parliament Must Vote on Brexit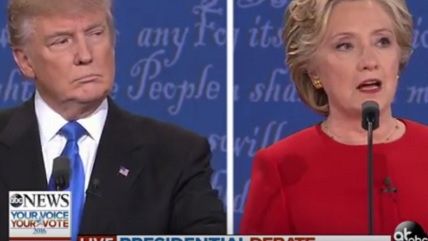 YouTube / ABC

The presidential election is five days away.

New poll: Hillary Clinton 45 percent, Donald Trump 42 percent, Gary Johnson 5 percent, Jill Stein 4 percent.
Another new poll: Hillary Clinton 47 percent, Donald Trump 45 percent, Gary Johnson 3 percent, Jill Stein 2 percent.
The Chicago Cubs beat the Cleveland Indians last night to win the World Series.
"A senior British court on Thursday dealt a severe blow to Prime Minister Theresa May's plans to begin the process of exiting the European Union early next year, ruling she must get Parliament's approval before she acts."
Iraqi forces are now entering the city of Mosul.
Follow us on Facebook and Twitter, and don't forget to sign up for Reason's daily updates for more content.