A.M. Links: Presidential Election 8 Days Away, Clinton Leads Trump in Polls, Happy Halloween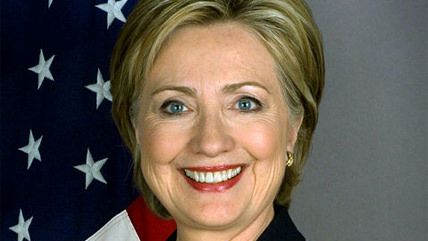 The presidential election is one week from tomorrow.

New poll: Hillary Clinton 42 percent, Donald Trump 39 percent, Gary Johnson 7 percent, Jill Stein 5 percent.
"Federal investigators have obtained a warrant to begin searching a large cache of emails belonging to a top aide to Hillary Clinton, law enforcement officials said on Sunday, as prosecutors and F.B.I. agents scrambled under intense public pressure to assess their significance before Election Day."
According to reports, Donald Trump initially offered the vice presidential slot to Chris Christie. But Trump cancelled the offer.
Iraqi forces are preparing to enter Mosul.
The Chicago Cubs beat the Cleveland Indians last night. Cleveland now leads the World Series 3-2.
Happy Halloween: Here's a selection of Reason's best writing on zombies, vampires, ghosts, satanism, Cthulhu, and more.
Follow us on Facebook and Twitter, and don't forget to sign up for Reason's daily updates for more content.