A.M. Links: Clinton Leads Trump in Polls, Twitter to Lay Off 9% of Its Workforce, Canada and E.U. Eye Free Trade Agreement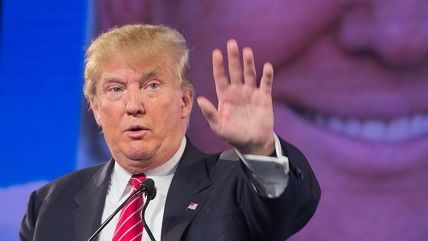 Todd Kranin

New poll: Hillary Clinton 48 percent, Donald Trump 42 percent, Gary Johnson 5 percent, Jill Stein 1 percent.

Another new poll: Hillary Clinton 44 percent, Donald Trump 41 percent, Gary Johnson 7 percent, Jill Stein 3 percent.
"Inside the Trump bunker, with 12 days to go."
Twitter is laying off 9 percent of its workforce.
Canada and the European Union are on the verge of signing a major free trade agreement.
The Chicago Cubs won game two of the World Series last night against the Cleveland Indians. The series is now tied at 1-1.
Follow us on Facebook and Twitter, and don't forget to sign up for Reason's daily updates for more content.