Trump's Hollywood Walk of Fame Star Destroyed, Waco Miniseries Coming to Spike TV, Universe May Not Be Expanding at Alarming Rate: P.M. Links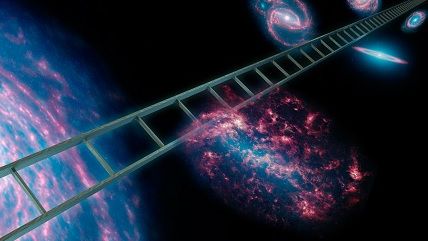 NASA

A vandal destroyed Donald Trump's star on the Hollywood walk of fame

Pro-immigration protesters in New York City stopped traffic across the George Washington Bridge.
The Pentagon will no longer seek reimbursement from California National Guard soldiers who were wrongly paid recruitment bonuses for signing up.
Islamic State fighters have halted the advance of Iraqi forces south of Mosul.
Russia is sending an armada into the Mediterranean Sea as their military operations in Syria ramp up.
Spike TV picked up the mini-series Waco, about the 1993 FBI siege of the Branch Davidians.
The universe may not be expanding at an accelerating rate, according to scientists at Oxford.