Gary Johnson Poll Collapse: Just 3% of Likely Voters in CNN/ORC Survey
Libertarian nominee hurtling southward toward the 5% threshold nationwide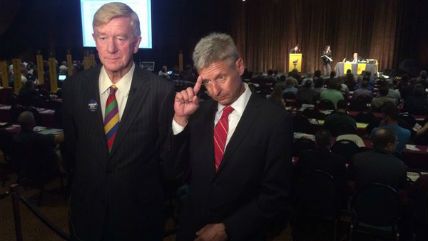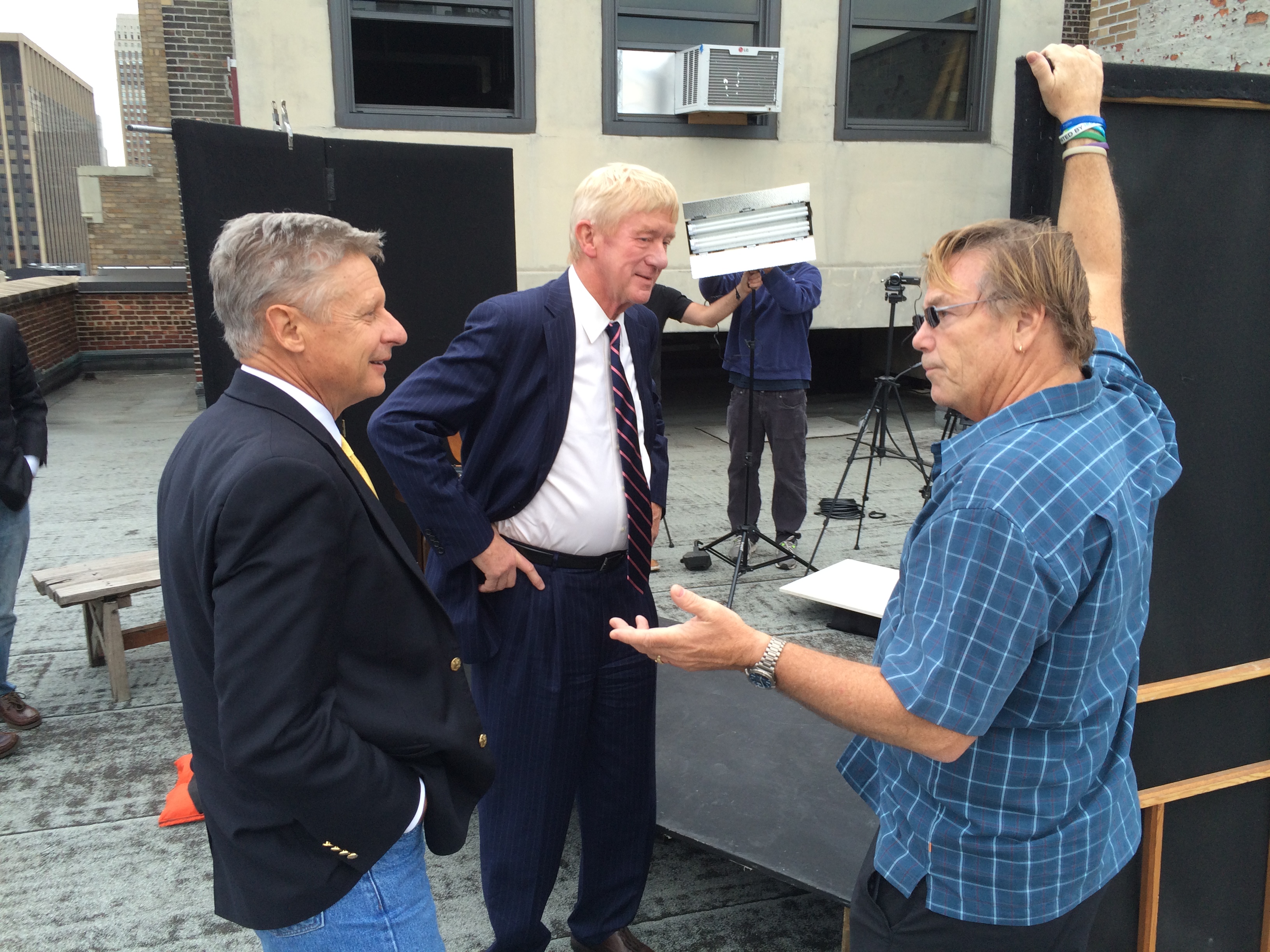 CNN/ORC, one of the five gold-star polls selected by the Commission on Presidential Debates to determine eligibility for the now-finished debate season, came out with a new survey this afternoon, and it's the worst single poll this season for Libertarian nominee Gary Johnson: just 3 percent among 779 likely voters canvassed from Oct. 20-23 (Hillary Clinton pulled 49 percent, Donald Trump 44, and Jill Stein 2). The result marks a collapse even from less than a month ago, when Johnson pulled 7 percent of likely voters. (Among registered voters, the Libertarian received 5 percent support down from the previous 9 percent, which had been his level since July 22-24. Pollsters generally shift from registered voters to likely voters in the fall of election years.)
This is the grisliest national poll result for Gary Johnson since he won the Libertarian Party nomination in May. Only a handful of times—most recently in a Gravis/Breitbart survey two months ago—has he finished under the key threshold of 5 percent, the level at which Libertarians would be classified by the Federal Elections Commission as an official "minor" party, thereby clearing some ballot-access hurdles and qualifying for controversial-within-the-L.P. government matching funds.
Johnson told Brian Doherty last week that party activists "would be crazy not to" accept any available federal monies triggered by a 5 percent finish. "Now, if Libertarians, if they want to disregard that, well, then the Libertarian Party is not ever going to be able to compete," he said. "This is what I think I'm going to be able to deliver to the Libertarian Party."
But is even that 5 percent finish—which is far below many Libertarians' hopes of getting to 15 percent before the debates—in jeopardy now? Over at FiveThirtyEight this morning, Harry Enten traced Johnson's precipitous recent decline:
His numbers are dropping — from about 9 percent in national polls in August to 6 percent now — and he's been overshadowed by another (and previously even more obscure) third-party candidate.

Johnson's decline isn't shocking. Third-party candidates usually lose steam the closer we get to the election. But Johnson is faltering even against that standard. Based on his polling in late August, FiveThirtyEight's polls-plus model, which accounts for the drop-off third-party candidates usually experience, projected Johnson to get around 7 percent of the vote. The same model has him down to just 5.6 percent now.
Enten's prediction? Five percent "still looks like it's probably going to happen. And while that might not be the most glorious ending, it's still a better ending nationally than any other third-party candidate for president since 1996."
So what's gone wrong? Besides the aforementioned rise of Evan McMullin in Utah (and potentially in some of the other 10 states he's competing in, though we can't know because he isn't being polled in any of those except Virginia), Johnson has seen an exodus of Democrats from his support base. The CNN/ORC poll has Johnson pulling 8 percent of independents, 2 percent of Republicans, and a big ol' asterisk among Democrats. This is a recent trend, and in sharp contrast to his taking about equally from indies, Republicans, and Dems. (Deeper dives had previously concluded that Johnson on balance was hurting Trump more; now that result seems all but guaranteed.)
In an Oct. 20-22 ABC News Tracking poll (which produced an overall number of 5 percent support), Johnson's I/R/D splits were 8%-6%-2%. In an Oct. 17-18 Quinnipiac survey (overall support 7 percent), his splits ran 11-6-3. Whether it was environmentalist billionaire Tom Steyer's expensive campaign to scare Millennials away from Libertarians, or a temporary panic back when the race was still close, or simply the natural order of third-party campaigns, the Democratic and liberal component of the Johnson coalition have been fleeing to safety.
Making today's results even more bitter? CNN/ORC is the same outfit that gave Johnson his all-time high national-poll showing of 13 percent (among likely voters) back in July.
I watched Johnson being interviewed this morning at the Washington Post in front of a couple hundred enthusiastic supporters, in advance of a busy media day in the nation's capital, and he was in uncommonly good spirits even while injecting some fatalism in the discussion about his prospects of winning it all this point. (He did mumble, when asked which state he might win, about how, well, if he wins one it would be a cascade thing and maybe he'd win eight!) Certainly, with 15 days left in the campaign, the race to clear 5 percent is going to be the central drama of the Libertarian Party's remaining campaign.