The Roger Stone Home Stretch of Election 2016
The Fifth Column talks conspiracies, late hits, Reason commenters, and other strange phenomena in advance of tonight's final presidential debate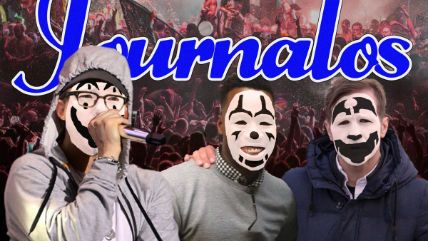 Though he is too "busy" to find it online for me, former Reasoner Michael C. Moynihan had a segment on Vice News last night in which he attended a JFK conspiracy conference and interviewed an attending Roger Stone, author of (among many other curiosities) The Man Who Killed Kennedy: The Case Against LBJ. Of course, Stone is no marginalized questions-asker in Election 2016: He has been among the closest advisers to Donald Trump throughout. (Read Anthony Fisher's mini-interview with sharp-dressed man at the Republican National Convention.) Which makes his frequently suggestive observations that much more newsworthy:
At meeting of JFK conspiracy buffs today, Roger Stone says "internal workings" of Media Matters will be "exposed to the public" next week

— Michael C Moynihan (@mcmoynihan) October 17, 2016
With Donald Trump's post-Billy Bush pivot to Full Metal Deplorable, it is, I contend, a Roger Stone finish to an already pretty Stonetastic Trump campaign. The second presidential debate was ripped right out of the pages of his most recent book, The Clintons' War on Women, and God only knows what fresh hell awaits us tonight.
That, more or less, is the topic of this week's rambling, conspiratorial edition of The Fifth Column, your very favorite weekly libertarian podcast. Mentioned along the way: Jesse Walker on voter fraud, James O'Keefe's latest revelations, Hit & Run commenters, Moynihan's terrible accent, the re-re-re-retaking of Mosul, my secret Al Gore 2000 conspiracy, PEN America's attempt to find a Third Way on campus free speech, Kmele Foster's ongoing 2020 presidential campaign, and so very much more. Take a listen:
Here are the locations at which you can download, interact with, recommend to your friends about, and write reviews of, The Fifth Column: iTunes, Stitcher, Google Play, wethefifth.com, @wethefifth, and Facebook.