A.M. Links: Michelle Obama vs. Donald Trump, Hillary Clinton 'Can't Recall' Details in Email Testimony, New Secretary-General Appointed at U.N.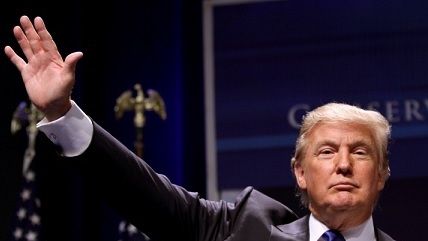 Gage Skidmore / Flickr.com

Why "Republican insiders are rapidly losing confidence in Donald Trump's ability to win their states."

Michelle Obama: Donald Trump's "bragging about sexually assaulting women" is below "basic standards of human decency."
"Hillary Clinton said under oath in a court filing Thursday that she can't recall key details about her use of a private email server or she refused to answer questions about it posed by a conservative legal group."
Dozens of religious leaders are speaking out against the "demeaning and troubling rhetoric" in private emails sent by members of the Hillary Clinton campaign that have been made public by Wikileaks.
The Justice Department will start collecting nationwide information on police shootings and the deaths of suspects in police custody.
Antonio Guterres, the former prime minister of Portugal, has been appointed as the new secretary-general of the United Nations.
Follow us on Facebook and Twitter, and don't forget to sign up for Reason's daily updates for more content.