Your Life in Numbers
Things have been getting better.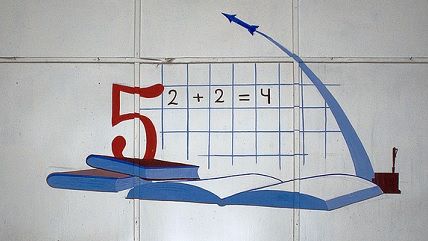 Last Friday, Human Progress launched its newest project, called "Your Life in Numbers." Built with financial support from the Searle Freedom Trust, the website allows you to see how your country has changed during your lifetime in terms of longevity, infant mortality, income per person, food supply per person, years of schooling and level of democracy.
You can also compare your results with your contemporaries in other countries. So far, over 15,000 people have done so—with many sharing their results on social media. Using "Your Life in Numbers" is easy. First, enter the country and year of your birth—as indicated by the red arrow in the screenshot below.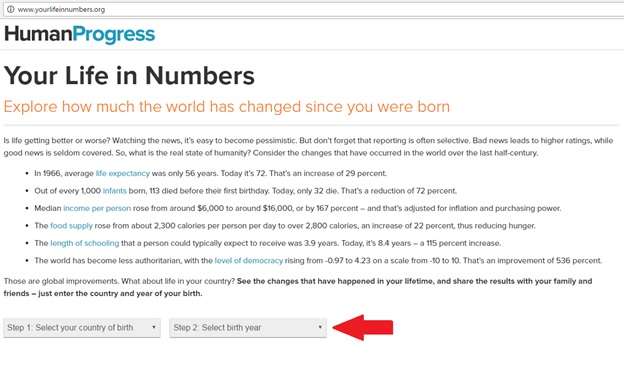 Note the social sharing buttons marked by the first arrow in the second screenshot. With one click, you can share your results on Facebook, Twitter and Reddit. You can also download the image containing your results, send it in an email or incorporate it in a paper that you are writing. The second arrow points to a table that contains the absolute values that we have used to calculate the changes over the selected period of time (i.e., life expectancy in the United States was 75.2 years in 1990 and 79.2 years in 2015—a difference of 5 percent).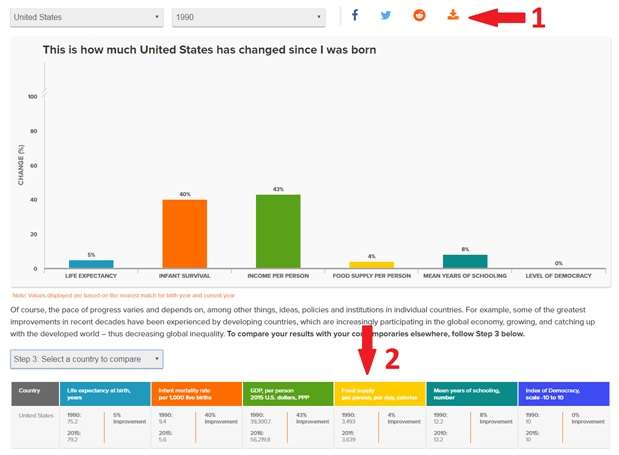 Consider comparing your results with those of a developing country (first arrow in the third screenshot). Thanks to globalization, developing countries tend to be growing faster than developed countries, thus decreasing global inequality. Once again, you can download or share your results (second arrow). Last but not least, observe the change in the table of absolute values, which now contains data for both countries that you have chosen (third arrow).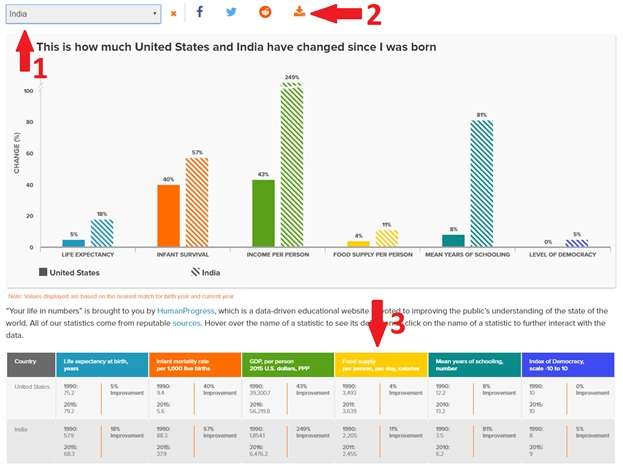 What are we trying to accomplish?
In spite of widespread gloom and anxiety, the truth is that life in the West continues to improve. An American millennial born in 1990, for example, has seen life expectancy and income in the United States improve by 5 percent and 40 percent respectively. Those are real gains.
We hope that a better understanding of the improving state of humanity will make the users of Your Life in Numbers more appreciative of the social and economic underpinnings of our modern society—liberal democracy and free enterprise.
We also hope that our users will appreciate the tremendous improvements in human well-being in the developing world. In fact, one of the main lessons that we hope the users will take away from visiting and interacting with Your Life in Numbers is that global inequality has been declining as a consequence of a relatively fast economic growth in developing countries.