A.M. Links: Clinton Leads Trump by 5 Points in New Poll, Samsung Ending Production of Galaxy Note 7, Gary Johnson Blasts U.S. Foreign Policy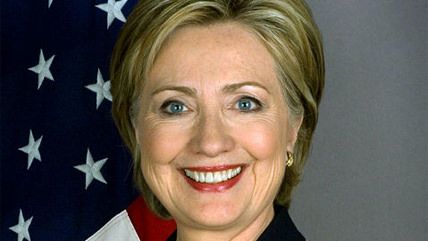 State Department

New poll: Hillary Clinton 42 percent, Donald Trump 37 percent, Gary Johnson 10 percent, Jill Stein 3 percent.

Gary Johnson: "It is difficult, if not impossible, to identify an instance where our military interventions and regime changes in the past 15 years have improved the lives of anyone."
Samsung is officially ending production of the Galaxy Note 7 phone.
"Russian President Vladimir Putin has canceled a planned visit to France next week, a Kremlin source said Tuesday, in an apparent snub to French President Francois Hollande, who suggested Moscow was guilty of war crimes in Syria."
Jeffrey Goldberg has been named the new editor in chief of The Atlantic.
The Australian Parliament has rejected a bill aimed at legalizing same-sex marriage.
Follow us on Facebook and Twitter, and don't forget to sign up for Reason's daily updates for more content.