Tennessee Cosmetology Board Admits it Doesn't Have Authority To Regulate Tech Companies
Board backs down from "unlawful" and "overzealous" effort to shut down Nashville-based company that connects beauticians with customers.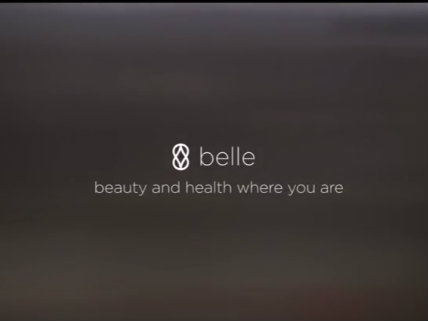 A regulatory board in Tennessee has withdrawn its attempt to shut down a tech company that connects professional beauticians with potential clients.
Project Belle pitches itself as an Uber-like service for cosmetologists and allows customers to make on-demand appointments with hair stylists, makeup artists and manicurists. Instead of going to a salon, customers can have professional beauticians come directly to their homes or businesses.
In July, the Tennessee Board of Cosmetologists and Barber Examiners sent a cease-and-desist letter to Armand Lauzon, the founder and CEO of Project Belle. The board told Lauzon to shut down his business and pay a fine to the state for operating as an unlicensed cosmetology shop.
There was only one problem: the Nashville-based business wasn't actually offering any cosmetology services.
As Lauzon told Reason last week: his business is really a software company, and the state cosmetology board doesn't have the power to regulate him—just like it wouldn't have the authority to regulate the Yellow Pages or any other online service where licensed cosmetologists advertise their services.
At their monthly meeting on Monday, the board changed course and agreed with Lauzon.
"Our position is that Project Belle and Stylist on Call (a similar service) are technology companies, rather than cosmetology shops," said Kevin Walters, communications director for the Tennessee Department of Commerce and Insurance, which oversees the cosmetology board.
Lauzon said he was "delighted" by the board's decision, which he believes will pave the way for further innovations and economic growth in Tennessee.
Daniel Horwitz, an attorney representing Project Belle, said the board's threats were unlawful and overzealous.
"No government agency should be in the business of preventing popular, innovative businesses from serving willing customers just to protect entrenched industry competitors from competition," Horwitz said.
While the board is closing the legal complaint against Project Belle—action that stemmed, apparently, from a single licensee complaining to the board about the 'competition" created by Lauzon's on-demand service—it left open the possibility of taking action against individual cosmetologist who use a service like Project Belle to find and service clients.
"If any of licensees perform services at a customer's location of choice and it does not meet the statutory exceptions, the licensee would be subject to discipline by board," Walters wrote in an email to Reason.
So far, the board has not received a complaint regarding any of our licensees from a customer who booked through one of these technology companies, Walters said.
Horwitz said Project Belle plans to work with members of the Tennessee General Assembly in the coming months "to make clear that the board lacks the authority to deprive healthy, able-bodied consumers of their right to purchase their desired beauty services whenever and wherever they please."