Teachers Union President Thinks Trump Is a Bully (LOL), Kaine and Pence Debate, Clown College Enters the Fray: P.M. Links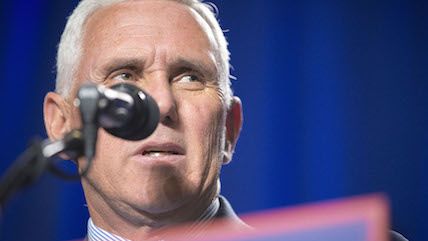 (Brett Marty/Polaris/Newscom)
Brett Marty/Polaris/Newscom

The president of the National Education Association says Donald Trump has emboldened schoolyard bullies, which is a pretty ironic thing for a union boss to say.

One organization is deeply troubled by the weird reports of scary clowns everywhere: Clown College. (Note: the college does not confer degrees.)
James Madison University's speech guide recommends against accusing people of being too politically correct.
Remember how I said trigger warnings are bad, and then a bunch of people jumped down my throat hissing They're not mandatory, stop freaking out, moral panic alert! Well.
VP candidates Tim Kaine and Mike Pence will debate tonight.