A.M. Links: Clinton Leads Trump in New Poll, Vice Presidential Debate Tonight, Physics Nobel Prize Awarded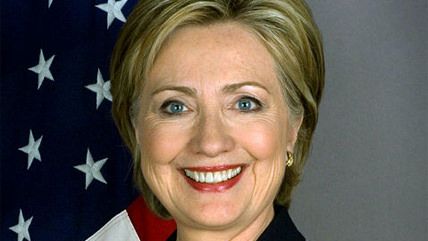 White House / Flickr.com

New poll: Hillary Clinton 47 percent, Donald Trump 42 percent, Gary Johnson 7 percent, Jill Stein 2 percent.

Democrat Tim Kaine and Republican Mike Pence will face off tonight in a vice presidential debate.
Hurricane Matthew, a Category 4 storm, is bearing down on Haiti.
Joe Biden: Donald Trump is "not a bad man," but "his ignorance is profound."
The Nobel Prize in Physics has been awarded to David J. Thouless, F. Duncan M. Haldane, and J. Michael Kosterlitz.
"Philippine leader Rodrigo Duterte on Tuesday told U.S. President Barack Obama to 'go to hell' and said the United States had refused to sell some weapons to his country but he did not care because Russia and China were willing suppliers."
Follow us on Facebook and Twitter, and don't forget to sign up for Reason's daily updates for more content.