Tennessee's Cosmetology Board Thinks It Can Regulate a Software Company
Project Belle connects customers with licensed cosmetologists. Competitors have asked state regulators to shut it down.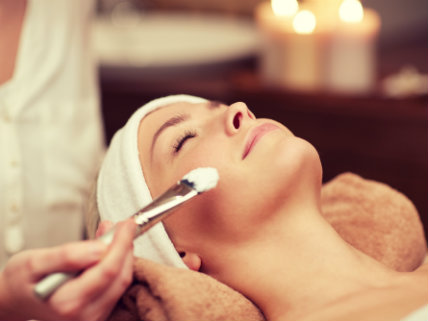 Armand Lauzon owns a software company, but on Monday he'll have to stand before the Tennessee Board of Cosmetology and Barber Examiners to explain why he should be allowed to stay in business.
Lauzon doesn't cut or color hair, doesn't shape or polish nails and doesn't apply makeup. He doesn't perm, pluck, wax, or weave. He doesn't frost tips or French them.
Yet unless the Board of Cosmetology and Barber Examiners—which, for better or worse, has regulatory power over anyone who wants to do engage in any of those activities for money—changes course, it could force Lauzon's company out of businesses and make him pay a fine to the state.
Lauzon's business is—to steal a hackneyed Silicon Valley expression—basically "Uber, but for cosmetologists." He's the founder and CEO of Project Belle, a website that allows licensed cosmetologists to schedule appointments with prospective clients. Instead of going to a salon, customers can have hairstylists or makeup artists come directly to their homes or businesses.
The idea came from his cousin, a professional cosmetologist and new mother who found it difficult to maintain full hours at a salon while also caring for her family. Seeing how sharing economy powerhouses like Airbnb and Uber were changing how people looked for lodging and transportation, Lauzon realized there was an opportunity for a similar service to do the same thing to the salon industry.
The convenience is an obvious selling point for customers, but Lauzon says the cosmologists using his service benefit too. They can set their own schedules, don't have to pay fees to rent space in a salon or spa and determine their own pricing (Project Belle takes 15 percent off the top, similar to how Airbnb operates).
Project Belle launched in September 2015 and started booking customers in December. Just nine months later, the website lists more than 50 licensed cosmetologists in the Nashville area. More than 200 customers have booked over 500 appointments this year.
On July 14, though, the bad news arrived in the mail. A brief letter from the state Department of Commerce and Insurance told Lauzon he was violating the Tennessee Cosmetology Act of 1986, ordered him to immediately shutter his website and pay a $500 fine.
A review of Project Belle's website "revealed that (Lauzon) is allowing licensed hair stylists, aestheticians and manicurists to do in-home work to the public in the State of Tennessee without possessing a valid cosmetology shop license," wrote Laura Martin, assistant general counsel for the cosmetology board.
Lauzon's attorney, Daniel Horwitz, says that the board's entire claim that Project Belle requires a cosmetology license in order to conduct business in the state is based on the false assumption that the business is providing cosmetology services.
"It is not," he wrote to the board in August. "Project Belle has never provided any cosmetology services to any customer in Nashville or anywhere else. It also has no plans to do so in the future."
This isn't just a semantic point.
The board's decision to take action against Project Belle raises some interesting questions about the scope and authority of regulatory agencies like this one. If a state cosmetology board is able to regulate a business like Project Belle, is it also able to regulate any business that serves to connect professionals with customers? Could a similar board, if it wanted to, regulate how cosmetologists advertise their services in third party publications like the Yellow Pages or a newspaper?
Or, could it be that the board is using its regulatory power at the behest of private businesses who don't want to compete with Project Belle?
That seems to be case. Attached to the cease-and-desist letter the board sent to Lauzon in July was a single complaint filed by Karen Kops. Kops is the co-owner of Poppy & Monroe, a businesses that sells organic skin care products in Nashville.
"I'm writing to advise you of a local company, www.projectbelle.com, offering and advertising for cosmetologically services on location which I believe is outside of current state law rules," Kops wrote in an email dated February 22, 2016. "As a business owner with a brick and mortar shop adhering to all state law requirements, I find this type of competition highly disturbing."
Those last eight words really caught Lauzon's attention. He bristles at the notion that competition could be "disturbing" but he also takes the complaint as something of a badge of honor.
"I think we are disruptive, but that's a good thing" he says, drawing a parallel between Project Belle's business model and how other so-called "disruptors" like Uber and Airbnb have benefitted consumers by providing greater convenience and competition, while facing similar challenges from regulatory agencies trying to protect established businesses.
It's unclear if the state board received other complaints about Project Belle. The one from Kops was the only complaint filed as part of the legal action taken by the board in July, and Horwitz says he's never seen any other official complaints. A spokesman for the state board did not answer Reason's inquiries about whether other complaints existed or why Kops' email prompted the board's investigation.
As such, it appears that the state board tried to force Lauzon out of business on the basis of a single complaint from a potential competitor.
"Economic protectionism, which is the motivation for the Board's actions here, is never a legitimate state interest," says Keith Diggs, an attorney with the Institute for Justice, a libertarian law firm that frequently challenges overreaching government regulations that limit economic freedom. Though IJ is not involved in the legal dispute between the state board and Project Belle, the organization says it is monitoring the situation.
Diggs says the board's action against Lauzon are not just wrong, but probably unconstitutional. A 2002 decision in the U.S. Circuit Court of Appeals struck down a similar Tennessee law prohibiting selling caskets without a funeral director's license. That licensing law was a "naked attempt to raise a fortress protecting the monopoly rents that funeral directors extract from consumers," Judge Danny Boggs wrote in that case.
Even if the state board believes it has a legitimate reason to prevent Project Belle from competing with brick-and-mortal salons in Tennessee—and believes it has the authority to regulate a website—there's still the question of whether it should.
On its website, the Tennessee State Board of Cosmetology and Barber Examiners says its primary objective is "the safety and welfare of the public."
The cease-and-desist order does not explain how Project Belle jeopardizes the public's safety or welfare. The investigation consisted merely of a review of the company's website, according to the letter sent to Lauzon in July.
Lauzon says Project Belle takes public welfare "very seriously." All cosmetologists listed on Project Belle are licensed by the state and go through a vetting process before they can schedule appointments with clients. Applicants must provide a work history, proof of ID and show their state license; then must submit to an in-person interview with Project Belle staff before setting up a profile on the website. Once online, customers can give reviews and feedback—steering future users towards top notch professionals and away from anyone who isn't doing a good job.
On Monday, Lauzon will climb the steps to the Davy Crockett Tower in downtown Nashville and make his case to the state board. He hopes to convince the bureaucrats that they don't have a good reason, or good authority, to shut down Project Belle.
"We don't want ancient laws being interpreted by a bureaucracy to stop us from bring services to those people," he says.