So Brave: This University of Michigan Kid Selected 'His Majesty' as Personal Pronoun
Applaud his courage. Weep openly, if you must.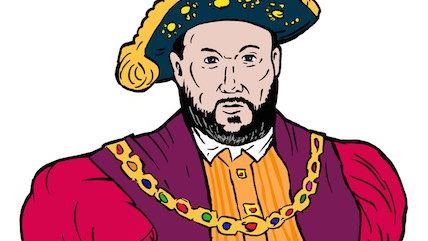 (Patrimonio Designs Limited / Dreamstime)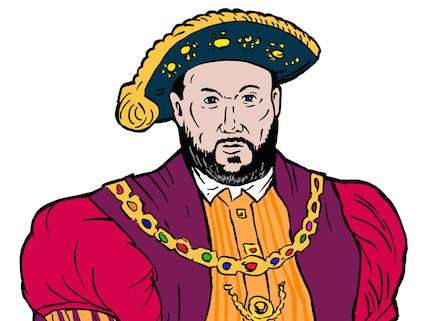 A student has taken advantage of the opportunity afforded by University of Michigan's new pronoun policy, which allows students to list their chosen pronouns on the official bios that are sent out to their teachers.
The student, Grant Stroble, has listed his pronoun as "His Majesty."
He is stunning and brave. Applaud his courage. Weep openly, if you must.
Are you finished? Still reading? It's quite a moving story, I know.
Stroble's heroism will no doubt be celebrated by the university, which recently gave students the option of selecting their own pronouns in order to foster "an environment of inclusiveness." According to the university:
Students can designate pronouns in Wolverine Access through the new Gender Identity tab within the Campus Personal Information section. This page can be used to enter, update or delete pronoun information.

Designated pronouns will automatically populate on all class rosters accessed through Wolverine Access. Rosters pulled from other systems will not have designated pronouns listed. If a student does not designate a pronoun, none will be listed.
In other words, when professors receive the list of students enrolled in their classes, there will be a designated pronoun next to their names. Strobles's is "His Majesty."
Stroble—a conservative student and member of Young Americans for Freedom's Board of Governors—told The College Fix that he has no problem with students asking to be identified in the manner that makes them most comfortable. But he found the university's new policy to be absurd:
In an interview with The College Fix, Strobl said that "I have no problem with students asking to be identified a certain way, almost like someone named Richard who would like to be called Dick. It is respectful to make a reasonable effort to refer to students in the way that they prefer."

However, he added that he does have a problem when the university institutionalizes the use of pronouns that are completely arbitrary and may possibly sanction people for referring to someone different than their preference.

Strobl continued, "So, I henceforth shall be referred to as: His Majesty, Grant Strobl. I encourage all U-M students to go onto Wolverine Access, and insert the identity of their dreams."
If this isn't the feel-good story of the year, I don't know what is.