Clinton Campaign Complains About Lack of Fact Checking at Debate, French President Promises to Dismantle Migrant Camp, Arnold Palmer Dies: A.M. Links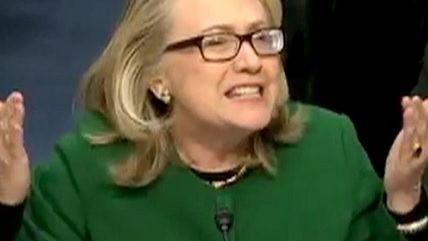 C-SPAN

The Hillary Clinton campaign says it's "unfair" for Clinton play "traffic cop" at tonight's debate. A new Bloomberg polls finds Clinton and Donald Trump in a dead heat. Gary Johnson calls for space colonziation.

More than 300 weapons have been lost by or stolen from police agenices in Southern California in the last five years.
Syrian government airstrikes in Aleppo killed at least 85 people.
The French president says authorities will completely dismantle the migrant camp in Calais.
The government in Colombia is signing a peace deal with the left-wing death squad FARC.
Golfer Arnold Palmer dies at 87.
Marlins pitcher Jose Fernandez, who escaped Cuba, died in a boating accident, aged 24.