Medical Marijuana Seems to Reduce Deaths From Pharmaceuticals
A new study adds to the evidence that patients are substituting marijuana for opioids.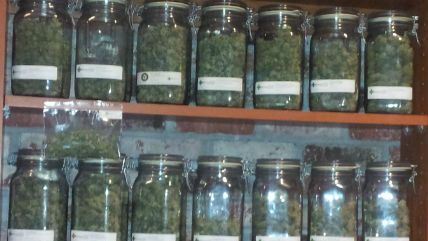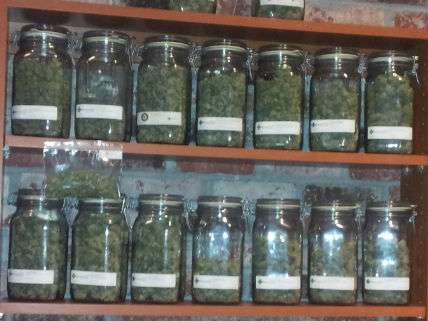 While sounding the alarm about an "opioid epidemic" that included a record number of painkiller-related deaths in 2014, the federal government insists marijuana has "no currently accepted medical use." As I explain in my latest Forbes column, that dogmatism may be deadly:
Insys Therapeutics, the Arizona-based pharmaceutical company that recently became the biggest financial supporter of the campaign against marijuana legalization in that state, makes an oral spray that delivers the opioid painkiller fentanyl and plans to market another one that contains dronabinol, a synthetic version of THC. Insys says it gave $500,000 to the main group opposing Arizona's legalization initiative because the measure "fails to protect the safety of Arizona's citizens, and particularly its children." But one needn't be terribly cynical to surmise that Insys also worries about the impact that legalization might have on its bottom line, since marijuana could compete with its products.

A new study suggests Insys has good reason to worry. In an article published last week by the American Journal of Public Health, Columbia University epidemiologist June Kim and her colleagues report that fatally injured drivers are less likely to test positive for opioids in states that allow medical use of marijuana. That finding, together with the results of earlier studies, indicates that making marijuana legally available to patients saves lives by reducing their consumption of more dangerous medications.