Chelsea Manning Sent to Solitary over Suicide Attempt
That seems counterproductive.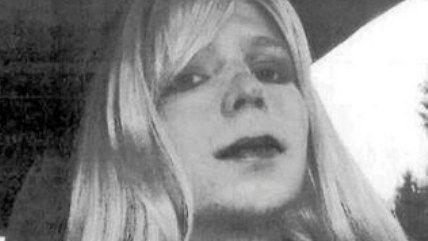 Chelsea Manning, in military prison for releasing classified military documents to Wikileaks while serving in Iraq, will be sent to solitary confinement partly due to a July suicide attempt.
Manning attempted to kill herself in her cell in July. In response to her failed attempt, she faced additional administrative punishment, including solitary confinement, transfer to a more secure prison, and the elimination of any possibility for parole.
Today a disciplinary board decided to punish Manning with 14 days in solitary confinement, seven of which will be suspended.
Of the charges, she was acquitted of one: "Resisting the Force Cell Move Team." This was a strange bureaucratic accusation that potentially punishes a prisoner for anything that requires this team to be called to remove somebody from a prison cell, regardless of the reason. She was found guilty of "Conduct Which Threatens" because her suicide attempt disrupted the orderly operations of the prison. She was also found guilty of having an unauthorized book, Hacker, Hoaxer, Whistleblower, Spy, about the activists of Anonymous, in her cell.
One does not have to believe that Manning was innocent and one does not have to support the legitimacy of Manning's transgender identity to be concerned about the use of solitary confinement as a form of punishment for somebody who clearly acted out due to mental health issues and frustrations. If Manning were a less polarizing figure and had been diagnosed with something much less culturally controversial like bipolar disorder, it would be very easy to grasp that isolating somebody who had attempted suicide is an absurd response for a prison.
The Obama administration has ordered an end to putting juveniles in federal prisons in solitary confinement. Some states are attempting to scale back on the practice as evidence increasingly shows that it doesn't help, and should really only be considered as a last resort, not a form of punishment.
Read more from Fight for the Future, the activist group supporting Manning, here.