New Shows for Your Consideration: Bull, This Is Us, and Lethal Weapon
Steer well clear of the one inspired by Dr. Phil, obviously.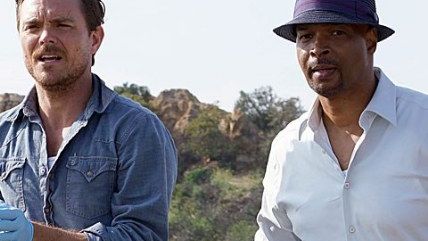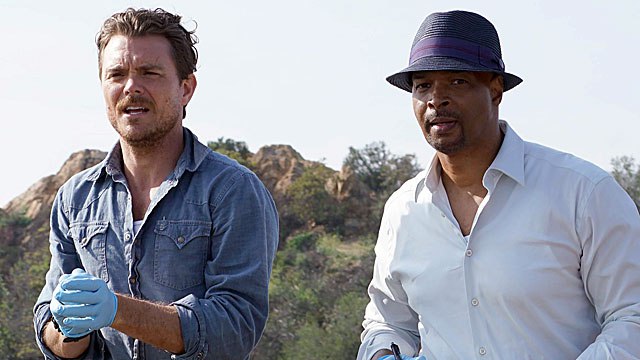 Bull. CBS. Tuesday, September 20, 9 p.m.
This Is Us. NBC. Tuesday, September 20, 10 p.m.
Lethal Weapon. Fox. Wednesday, September 21, 8 p.m.
If there was any doubt that the Internet, having wreaked havoc on the music and newspaper industries, has now set its sights on television, the new fall broadcast season should quell it. Not only are the networks pulling back on long-term investment by cutting their series orders, filling out their schedules with specials and sports, but they're actually taking programming advice from the business' heirheads-apparent, digital-streaming companies. Last month, Fox executives admitted at an industry event that their network decided to revive the 2005-2009 drama Prison Break after learning old episodes were drawing a lot of traffic on Netflix.
That probably wasn't the only conversation Fox bosses had with their counterparts at Netflix, because no network has more profoundly cast its lot with the ghosts of falls past. More than a third of the shows Fox will introduce over the course of the 2016-17 season are remakes of old movies or TV series. (Or, as network suits prefer to call them, reboots: Hey, kids, we speak that Interwebs lingo!) In addition to Prison Break, The Exorcist, 24 and the Lethal Weapon movies will all shamble back onto the scene, proving that there is indeed something shallower than Hollywood's current creative instincts: Its graveyards.
That said, the startling but undeniable truth about the new Lethal Weapon, which debuts Tuesday as the nets start rolling their new dramas, is that it's pretty damn good: sharply drawn characters, snappy dialogue, and awesome action sequences. I'm not sure that Clayne Crawford (Rectify) and Damon Wayans Sr. are going to make anybody forget Mel Gibson and Danny Glover, but they'll be more than good enough for the large audience that's never seen the four films, the last of which is nearly two decades old.
The show follows the template established in the movies: Crawford plays a brash young military special-ops vet turned cop left suicidally reckless by a family tragedy. Wayans, with 22 years as a policeman, is struggling with health and retirement issues, which aren't exactly clarified by the near-universal greeting of his colleagues on his first day back at work after a heart attack: "I thought you were dead!"
Thrust together as partners, their initial relationship ranges from wary to openly hostile. "I'm just in a place in my life where I don't want to be the cowboy anymore," declares Wayans, to which Crawford retorts: "There's plenty of good people in this world who aren't cops. Go be one of them."
But they're eventually drawn together by their mutual antipathy toward the criminal-justice system brass, their love of hardball wisecracks and their affinity for truly insane gunplay and car chases. (One of the latter takes place inside a Grand Prix race.) The madcap stunt work and the buddy-cop badinage make Lethal Weapon seem like a throwback to the 1970s or '80s, which of course is exactly what it is—but in a loopy, fun way.
NBC's This Is Us, on the other hand, is not a throwback or a remake. If you get the eerie feeling you've seen it before, it's probably because you actually have—on Facebook, where an early release of its two-and-a-half-minute trailer was viewed a remarkable 51 million times in its first week online this summer. (To put that in perspective, it represents more eyeballs than were assembled for Johnny Carson's final Tonight Show.)
The immense popularity of a trailer that doesn't include a fire-breathing atomic lizard remains a mystery to me. But the full pilot episode of This Is Us is a captivating experience, an interlocking series of vignettes of despair, joy, rage, regret and hilarity.
Though it takes some time to sense the connections, This Is Us concerns a handful of curiously intertwined people suffering though miserable 36th birthdays.
Jack (Milo Ventimiglia, Heroes) has his dreams of birthday sex quashed just short of fruition when his pregnant wife's water breaks—and then learns her pregnancy is far more problematic than expected. Kate's (Chrissy Metz, American Horror Story) morbid obesity has reached such desperation that she's removing her earrings before stepping on the scales, in hopes of showing progress in her newest diet.
Randall (Sterling K. Brown, The People Vs. O.J. Simpson) has just come face to face with the father who abandoned him at a fire station when he was just a few hours old. And Kevin (Justin Hartley, Mistresses), a bit actor finally getting a shot at stardom in a witless new sitcom, suffers a meltdown, not just in front of the studio audience, but on it. "It's you guys!" he screams. "Why are you watching this stuff? … Shame on me for taking the money! Shame on you for making me famous!"
This is soap opera, to be sure, but soap opera elevated into something much finer by delicately honed writing and excellent performances. This Is Us is what TV people refer to (usually more in delusional wishfulness than real belief) as "relatable," meaning that you'll recognize the characters and their quandaries and triumphs from your own life.
Executive Producer Dan Fogelman (who wrote the 2011 rom-com Crazy, Stupid, Love and produced last year's poignantly funny and wildly unsuccessful sitcom Grandfathered) has a sure touch with the script, pushing the throttle at a wrenching pace but pulling back with a joke when it threatens to redline into melodrama. One wringing scene between the actor Kevin and his sister ends when she grudgingly concedes, "You're a lot smarter than you look." He nods: "That's what Michael Bay told me."
The most startling thing about This Is Us is that it may not be Fogelman's best show on the fall schedule; he also created Fox's Pitch, about major league baseball's first female player, another superb soap. But that's a story for another day. For now we must take up a dreary discussion of the unfortunate Bull, the latest CBS crime procedural.
No show on television enlists more marquee power to less effect than Bull. In front of the camera it's got Michael Weatherly, the stud-muffin alumnus of NCIS; in back, Stephen Spielberg and Paul Attanasio, who created Homicide: Life On The Streets and House, and wrote the screenplays for Quiz Show and Donnie Brasco. And yet, it's a wretched mess and arguably an offense against human intelligence.
Bull is based, supposedly, on the early career of another of the show's producers: Phil McGraw, who before he became the claptrap television psychologist Dr. Phil, ran a trial-consulting firm. (Unfortunately, the show neglects another epoch of McGraw's life—the 1968 college football game in which, as a middle linebacker, he led Tulsa to a 100-6 defeat by Houston, the last time anybody put 100 points on the board against a major-college opponent. McGraw has said the game is what made him interested in psychology, a seemingly perceptive analysis of his future in football.)
I've got my doubts about how autobiographical Bull actually is, particularly in its depiction of the use of social media to research and manipulate jurors; Twitter and Facebook hadn't even been invented when McGraw left the courtroom to become a fulltime boobtube babbler in 2002. And Bull's smirky hipster cynicism—somebody is always striking a pose to recite such profundities as "innocent until proven black" or that the concept of innocent until proven guilty is "the old jingle"—is straight out of the Occupy Wall Street era.
Whatever its roots, Bull is a repellent mix of behaviorist fascism and pseudo-intellectual arrogance. Jason Bull, the McGraw character played by Weatherly, brags that he has three PhDs in psychology (imagine the genocidal massacre of innocent undergrad brain cells in the number of Pysch Department experiments he had to conduct while amassing all those diplomas) is abrasively contemptuous of jurors, witnesses and especially the defendants who employ him. ("Rule Number One: The client is the enemy.")
He regards free will as a fantasy and courtrooms as giant bewigged Skinner boxes in which jurors are won over not by evidence or argument but by the manipulation of their technocratic masters. His company pores over their social media accounts, charting likes, dislikes, keywords and preferences. "It all gets plugged into a 400-factor predictive matrix that is scary in its predictive efficiency," boasts one of Bull's assistants. "We know how they'll vote even before they do."
With all that in play, not only actual guilt and innocence but plotting and characterization are pretty much out the window. The pilot episode of Bull—the only one I'm going to watch, even with a gun at my head—is a long parade of the good doctor strutting, sneering and bullying, punctuated by occasional belligerent counsel to his clients. ("They oughta hang you for being a dick!")
The cumulative effect is so loathsome that somebody at CBS appears to have had belated second thoughts. In as tacked-on a moment as you'll ever see in television, Bull gently instructs one of the victims of his hectoring bluster: "Don't give up on people, they're all we've got." Well, that and a 400-factor predictive matrix.